Get to know how much your executives expect in severance, and why the EEOC is taking CVS to court for their severance agreement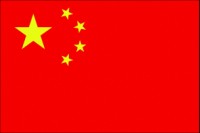 If you manage staff across the oceans, you might have to update your severance packages to stay competitive, a Right Management study of 1,800 senior executives and HR professionals shows.
In China, fallen executives get an average 4.24 weeks' compensation per year of service when involuntarily separated: 34% more than those in the US, who receive 3.16 weeks on average. In their signature egalitarian fashion, Australians receive the lowest severance packages by far: just 2.69 weeks per year of service.
Japanese (94%) and Chinese (92%) were most likely to have formal severance policies, compared with just 73% in the Americas. Finally, executives in Asia are most likely to receive monetary benefits, while those in the Americas are most likely to receive health related benefits.
Europe (59%) was much less likely than both the US (86%) and China (88%) to require a waiver to access severance benefits.
And in the US, one employer's severance waiver has landed it in hot water in recent days. The EEOC is chasing health care provider CVS for preventing employees from filing discrimination charges or communicating with the EEOC. The agency described CVS' five-page severance agreement as "overly broad", saying that it interfered with employees' rights.
"When an employer attempts to limit that communication, the employer effectively is attempting to buy employee silence about potential violations of the law," explained regional attorney John C. Hendrickson, who will lead the litigation on the agency's behalf. "Put simply, that is a deal that employers cannot lawfully make."
You might also like:
Famous executives who worked for free
Why you should detach pay from performance
75% of employers lose in EEOC cases; how to stay in the 25%