Employers try to enforce arbitration contract that worker signed with seventh employer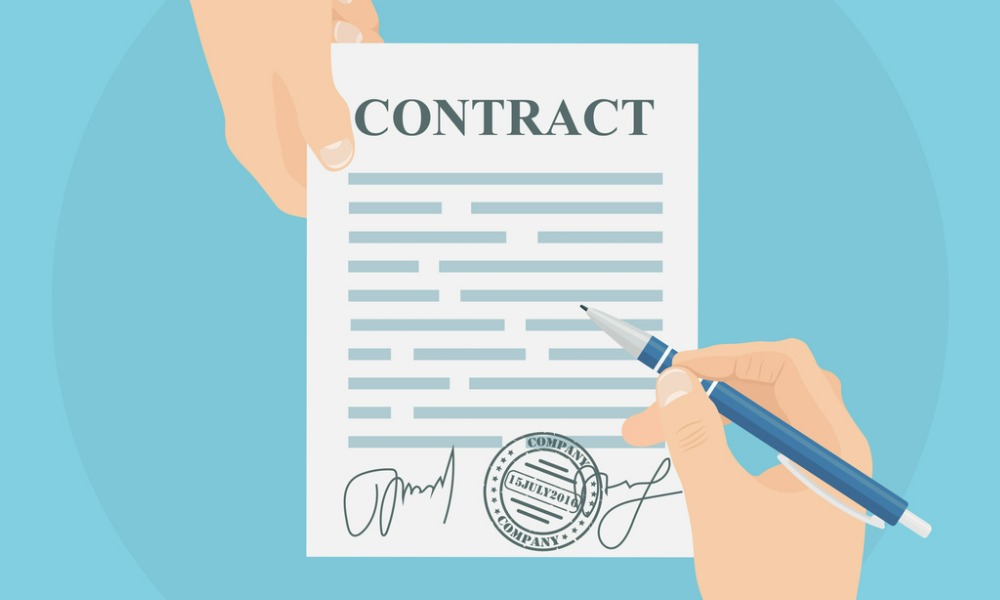 A customer service representative recently filed a complaint alleging that six companies terminated her after five years of employment when she came back from maternity leave.
In 2015, the plaintiff in the case of Hernandez v. Meridian Management Services, LLC et al. started working as a customer service representative for Intelex Enterprises, LLC, which distributed medical supplies to skilled nursing facilities. She signed an arbitration contract with Intelex as a part of the hiring process.
She worked for Intelex and for six other companies that shared a building with it. These six companies were Meridian Management Services, LLC; Comfort Care Enterprises, LLC; Office Smart, LLC; Shredpro, LLC; JJMBR Foods, LLC; and Premier Medical Transport, Inc. In 2020, Intelex and the other companies terminated her.
She filed a complaint asserting employment claims against the six companies but not against Intelex. She alleged that the companies hired her in 2015 and wrongfully terminated her in 2020 after she returned from maternity leave.
She claimed that the six companies were jointly owned and operated. The companies allegedly shared the same legal and physical address, HR person, controller, payroll department, risk management and legal services, and centralized information technology.
The six companies filed a motion to compel Intelex to join as a necessary party to the case. They argued that Intelex was the sole corporate name on the plaintiff's paychecks. The trial court denied this motion.
The six companies then brought a motion to compel arbitration. They argued that they were entitled to enforce the plaintiff's and Intelex's arbitration agreement. The trial court also denied this motion. The denial prompted the six companies to appeal.
Arbitration agreement not enforced
The California Court of Appeal for the Second District agreed with the trial court's decision not to compel arbitration.
The six companies gave three reasons for why they were allegedly entitled to enforce the arbitration agreement even though they did not sign it: equitable estoppel, agency, and the claim that they were third-party beneficiaries. But the appellate court disagreed with these three reasons.
First, the appellate court ruled that the six companies failed to show equitable estoppel. Specifically, they failed to identify a mistake or misconduct by the other party and a reason why it would be unfair to allow the other party to exploit that mistake or misconduct, the appellate court explained.
Second, the appellate court concluded that the six companies failed to establish that they were agents for Intelex because the evidence did not support this claim.
Lastly, the six companies were not third-party beneficiaries of the arbitration contract between the plaintiff and Intelex, given that there was no proof that the plaintiff and Intelex were trying to benefit the companies, the appellate court said.