10,000 baby boomers are leaving the US workforce every day. Could it be that they just don't like the positions they're getting? Research shows boomers are less likely than other generations to be happy in their new roles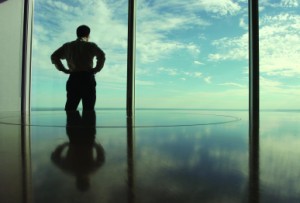 Although many Americans plan to keep working past the age of 65, more than half of those employees leave the workforce sooner than planned. For many, their retirement will fall in step with the natural undulations of their lives. But a quick look at big data seems to indicate that for some, it could just be that they're unhappy in their jobs.
A global study by Kelly Services shows only 40% of baby boomers are happy with their new jobs, next to 47% of Gen Xers and 54% of Gen Ys.
Neglecting baby boomers is a mistake for any business, but it's small and medium sized companies that are most vulnerable to brain drain, according to John A Challenger CEO of Chicago-based global outplacement firm Challenger, Gray & Christmas.
"Their size means that [small and medium sized companies] are less likely to have a deep pipeline of talent to feed into the positions left by retirees. These companies may need to do more to retain their most experienced talent," said Challenger.
So how can HR make the workplace a happier place for baby boomers and thereby stop that brain drain? Here are some ideas to give you a head start:
Track the proportion of your employees that are nearing retirement
It's impossible to know exactly what steps to take to address retirement risk if you don't know the extent of the problem in your company. Look at the age breakdown of your workforce and plan to reassess the number of employees at risk of retirement every five years.
Prepare for succession with mentoring
Channel the valuable skills of workers at risk of retirement by shifting them towards mentoring roles. Mentors may find this allows for a less stressful work environment, while younger workers will feel equipped and valued. Most importantly, that valuable knowledge and experience gets transferred.
Offer flexibility
Rather than seeing older workers leave for jobs that may be less demanding, let them know that you're willing to work with them to find ways to cut their hours or responsibilities if they'd like. As employees get older, they're more likely to be open to lower compensation in exchange for flexibility so that they can make the most of their golden years. This is especially true when you consider that boomers are more likely than most employees to feel their compensation is competitive for their industries (55% for boomers vs 48% of millennials, according to the Modern Survey's State of Engagement 2013 report).
You may also like:
Five signs your employee is about to resign