These quirky icebreakers are helping remote workers stay connected and engaged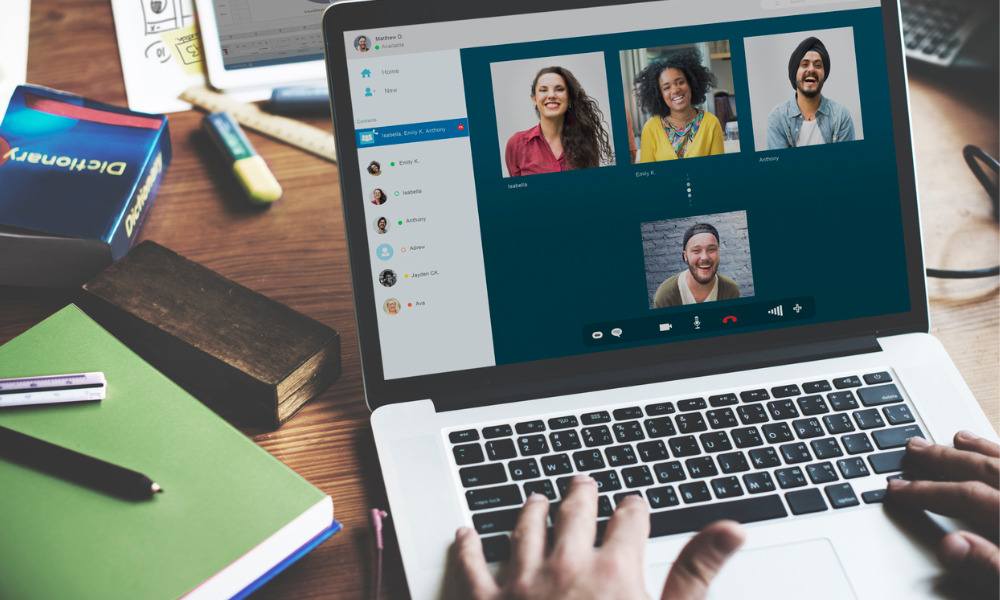 Whether it's an early morning yoga session, midday coffee break, or after 'office' hours trivia game, the virtual happy hour is here to stay.
These quirky icebreakers are helping remote workers stay connected and engaged even as they maintain social distance with their office buddies.
Despite the need for self-isolation amid the pandemic, facetime is now more important than ever.
In the same way traditional team-building activities count on face-to-face interaction to keep spirits high, virtual happy hours rely on team leaders being 'present' and supporting their people throughout the highs and lows of remote work.
READ MORE: Online meeting blunders
If you're looking to build rapport with your remote staff, here are fun and clever ways to engage with them on your next virtual happy hour:
Team trivia games
How well do you know your teammates? Now might be the best time to share funny and interesting trivia about each other. Games like 'Two Truths and a Lie' and 'Never Have I Ever' will have everyone guessing (and revealing) little factoids about themselves that are guaranteed to bring on the laughs.
Let participants prepare real and fake trivia about themselves – from funny childhood memories to favourite hobbies – or have them write questions about interesting life/travel/dining experiences. Set up the game ahead of the virtual happy hour to ensure a smooth flow.
READ MORE: Are your remote workers slacking off?
Virtual coffee chats
Get team members to agree on a common time for taking a coffee break. Once everybody has a cup in hand, have them log into a video call. Forget work for a while and just catch up. These coffee breaks are great for small groups who prefer quieter team bonding activities.
Yoga and other fitness sessions
Staying healthy and centred will help you weather the challenges of isolation. Team managers can organise a special time for people to unwind through a collective yoga session. But for employees who love to kick up their heels, a Zumba/dance class might be their choice of stress-busting activity.
Silly snapshots
Hold a contest to see which team member can take the silliest selfies from their home office. Assign a different theme each day. You can also have participants use quirky Snapchat or Instagram filters or, in the case of Zoom video-conference attendees, hilarious backgrounds that instantly turn them into real-life memes. Managers can choose one photo or video of the day and send winners a prize.
Team ATC has a Zoom background contest on Fridays because Why Not.

This was my (winning) entry! Happy Friday! pic.twitter.com/p5gsg4RWrY

— Mallory Yu (@mallory_yu) April 10, 2020
Private mini concerts
Music lovers will appreciate jamming with the team any time. Hold an 'Open Mic' night where employees can showcase their unique talents. Take a quick survey of participants who love to perform and have them prepare a number during the virtual happy hour.
Managers who want to give their team a special treat can go the extra mile and invite a professional acoustic or jazz artist to hold a private concert.