'HR and business leaders need to dig deeper to understand factors that drive ability of employees to collaborate'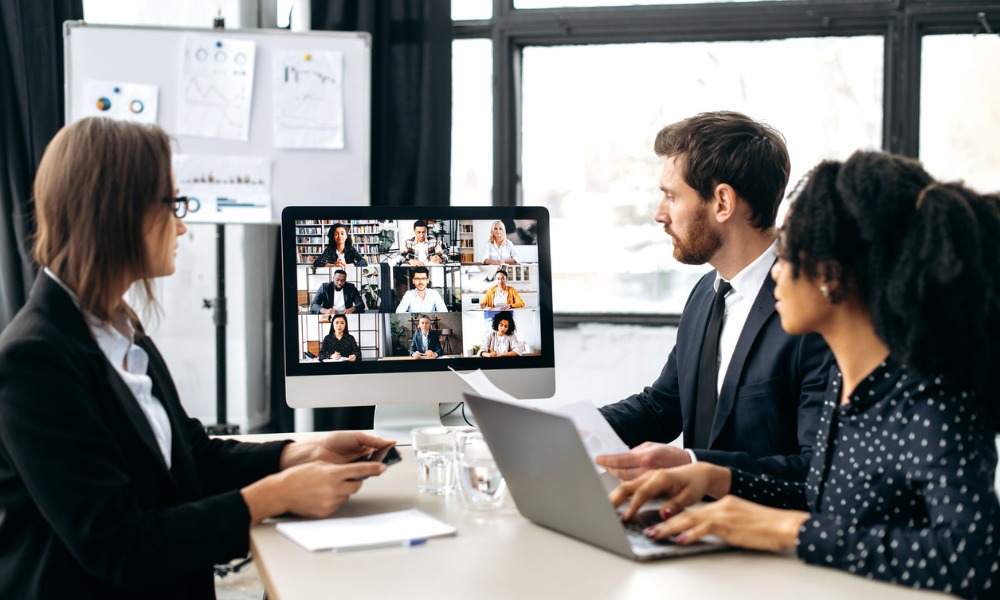 HR and business leaders are being urged to work together to develop hybrid work policies as a new study suggests that having a one-size-fits-all approach might not be the best way to go.
The Hackett Group's Thriving in the Emerging Hybrid Workplace finds that policies mandated for all workers in jobs that can be done remotely can lead to decreased engagement, reduced desire to stay with the employer, a decrease in the amount of work done each day, and increased commuting time.
Making employees spend most of their time in the office may also be counterproductive, according to the research.
"HR and business leaders need to dig a bit deeper to understand the factors that drive the ability of employees to collaborate," said The Hackett Group Senior Research Director Tony DiRomualdo in a media release.
"Increasing in-person time alone – absent any other measures – is not really necessarily going to move the needle much. For example, if you go back to an office where it's loud, it's noisy, you don't have good places to interact with people, chances are you may struggle to connect and to collaborate just as much as you might if working virtually."
Flexibility, trust
Instead, employers might have better luck in improving workplace outcomes by giving employees choice - as well as manager-employee-negotiated virtual work arrangements.
"The major success factors for companies are flexibility and trust," said DiRomualdo. "Companies need to understand that employees have a diverse range of responsibilities and work styles, and they should implement policies and support practices and tools that enable staff to excel in their jobs regardless of location."
The research also urged business leaders to consider these recommendations:
Practice open communications and active listening
Equip managers and employees to continuously evolve work design and practices
Be purposeful about in-person time for creative work, relationship-building, and silo-breaking activities
Monitor and enhance employee performance drivers such as wellness and engagement
Measure employees on results and outcomes, not hours worked or face time
The report comes as employers struggle to invite employees back to the workplace - with some reports suggesting that return-to-office policies lack a compelling narrative. Previous research has also stressed that employee experience will vary per employee.