Find out this company's extreme secrets to retention and whether they provide a practical business model for growth.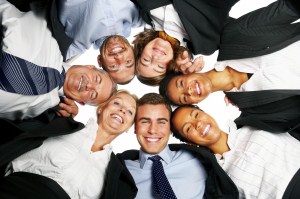 Apart from two people who have changed careers, not a single person has quit New York's 'best place to work' since it was established in 2004. And for a growing company of 60 employees, that's no small feat.
Beware, though, that it may well be hard to emulate that nil turnover statistic of this company – digital marketing agency Elite SEM – unless you're working in an extremely liberal company.
Why? Some of the other reasons Elite made it to the peak of Crain's New York Business list of 'top 75 places to work' are that it offers unlimited paid leave – yes, that's unlimited
paid
leave – not to mention free food daily, complete disability, health and life insurance, and an ownership stake from the beginning for everyone.
The big question is whether the company's extreme generosity has hurt the bottom line. From the numbers, it would appear not: Elite grew 40% in 2013 and has appeared on the Inc. 5000 list of fastest growing privately owned companies five years in a row.
According to marketing communications coordinator Kim Mansfield, burnout and turnover rates are high in the marketing industry, which is why Elite made the decision to both offer a lot, and make it a priority to recruit according to personality as well as skills.
"We really focus all of our recruitment efforts on who the person is and what they value as an individual," she said. "We've turned away very qualified applicants who we feel would maybe work better in a larger agency or a different position, not because they're over-qualified, but because what they value is not really on par with what the rest of our team values. They might be more compensation-focused, whereas we see compensation as only a small factor. It's the culture; it's the people you work with; it's the chance to travel the world if you'd like, the chance to go to your kid's soccer game after work."
Top five employers in New York City
Elite SEM: Profit sharing, free meals and unlimited leave are among the standard benefits employees enjoy
Abacus Group: Workers are offered time off for community service
Crowdtap: On-site massages, karaoke and bowling keep spirits high in the office
Kimptons Hotels and Restaurants of NYC: Diversity is the focus of recruiting here, with equal opportunities and resources for minority employees
Xaxis: Personal trainers deliver one-on-one yoga, massages and weekly group meditation to ease stress at this advertising agency
You might also like:
Pay vs culture: what's the better retention tool?