For Josh Nunan, HR is a matter of building a better employee experience while meeting commercial expectations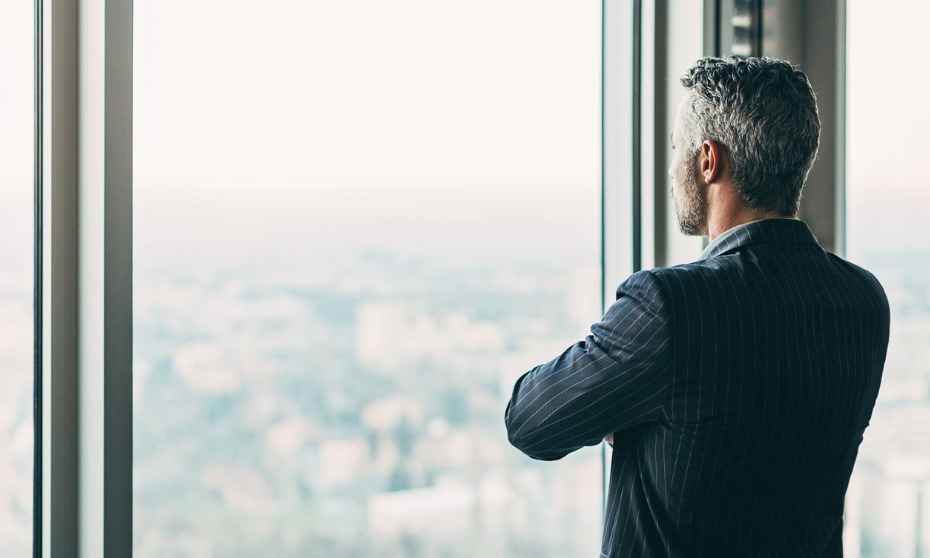 For Josh Nunan, HR is a matter of building a better employee experience while meeting commercial expectations. HRD sits down with him to find out how he achieves this balance.
As an industry, HR is filled with people who didn't necessarily expect to make a career in the field but are nonetheless now pleased that they ended up there. Josh Nunan, head of HR at Jenny Craig, is one such story.
As a self-described "political tragic", Nunan studied political science at Melbourne University, then completed his Master's at Sydney University. After graduation, he returned to Melbourne in need of work and landed a temp role at an NGO doing HR admin.
"I definitely fell into HR before falling in love with it," Nunan says. But it was the first brush with an industry that would eventually become a passion. Since then, he's worked in HR across a number of sectors – primarily retail – and today finds himself in the weight loss and wellbeing space at Jenny Craig.
Looking back over his career, Nunan attributes his current place in the industry to the support of the HR leaders and mentors he's worked alongside over the years. It's why he's such a big advocate of mentoring and taking chances on new talent coming into the profession.
"I've been incredibly fortunate on my HR journey to have worked alongside some truly incredible and highly capable people that I've learnt so much from," says Nunan. "These leaders have been invaluable to me, not only for the opportunities they've provided but the knowledge they've shared."
Like many HR practitioners, the most significant changes he's seen during his time in the field have come as a result of technological shifts. HR has undergone a major evolution, even within the last few years, and the old model of the personnel department has long fallen by the wayside in favour of a more integrated model.
"I think the biggest changes I've observed are those brought about by the digital revolution," says Nunan. "At the workplace level, it's rapidly transforming businesses and the organisational structures that underpin them."
The impact of these changes is already being felt and will continue to gather pace in the years ahead, Nunan believes. HR has an important role to play in helping businesses prepare for these changes by ensuring its people strategies are geared to meeting the enormous opportunities on offer, while at the same time positioning the wider company to manage the negative effects of these changes.
"These changes are likely to bring with them significant challenges as they disrupt current organisational structures," says Nunan. "The reality is that for every new job opportunity created others will disappear. These changes will have a human impact, and our challenge in HR will be to help mitigate that impact where we can and lessen it where we can't."
Nunan is also keenly aware that black-and-white, textbook approaches to HR don't work in fast-paced and increasing complex operating environments.
"We always have to make sure that our advice to the business was commercial," says Nunan. "Accordingly, we work closely with people in the business to reach positive outcomes whilst managing any risks along the way."
However, Nunan is quick to point out the positive results of these changes that will also emerge.
"We'll see the emergence of new roles that don't currently exist and increased emphasis on improving employee experiences," says Nunan. "Companies will be working to attract the best talent, and employee experience will be a critical factor in employee retention."
Additionally, increased automation will reduce manual work for HR teams, improve user experiences and free departments up to focus on strategy, business partnerships and people-to-people contact.
"I think we'll also see companies looking more and more at short-term project-based roles to help them pursue their digital transformation strategies and leverage the gig economy to fulfil these resourcing needs," says Nunan. "Those of us in HR will need to carefully balance commercial aims with compliance, particularly around the recent rulings by the Fair Work Commission that have clarified the independent contractor test."
In terms of Jenny Craig specifically, Nunan notes that there's never a shortage of initiatives in the project pipeline.
"One we're actively working on at the moment is a new rewards and recognition program centred around our Jenny values and mission statement," says Nunan. "We've just refreshed our values promotional materials, so we thought the time was right to set in place a new framework to incentivise employees who model our values, and live and breathe our mission."
In practical terms, this meant replacing the Employment Agreement structures for the company's field-based workforce – approximately 500 employees – across Australia and New Zealand.
"Our goal was to set in place frameworks that aligned with our commercial objectives, complied with recent employment law changes both here and in New Zealand," says Nunan. "They also needed to be clear and easy to understand for our people, and in turn to administer."
Afterwards, the policy framework was revamped to complement the changes to Jenny Craig's employment frameworks.
"The refreshed policy suite gave voice to our cultural ambitions for our business and the behavioural standards we wanted to hold ourselves to, and established clear breach pathways to ensure compliance," says Nunan.
But perhaps most importantly, Nunan wanted prioritise the 'human' in 'human resources'. Jenny Craig is first and foremost a people-based business: prospective customers are frequently approaching the company when they are in a vulnerable state, and personal connections are therefore at the core of what the company does.
"I firmly believe that for HR to be effective it must be trusted by the people it serves and held in high esteem," says Nunan. "This meant we needed to focus on delivering excellent service experiences for everyone who interacted with our department, avoiding top-down approaches to delivering advice and instead emphasising collaborative partnerships with our leaders across the business."
Nunan notes that Jenny Craig strives to build strong connections with staff in order to understand what's important to them. The HR team is always available if employees need to talk, no matter the issue.
"These are relatively simple approaches, but they have resulted in us establishing an incredible working relationship with our people," says Nunan. "We've built trust with the wider workforce, and that's made us much more effective at our jobs."
Additionally, the HR department knew that to further the company's cultural objectives and people strategy within the business it needed to take direction accordingly. To this end, Nunan and his team instituted annual engagement surveys, complemented by a number of other feedback mechanisms designed to help improve the overall employee experience.
"These surveys have been invaluable to us in helping us craft our strategies," says Nunan. "We've run the engagement survey for three years now, and each year we have equalled or beaten our overall engagement score."
The results achieved surpass comparable industry benchmarks and attest to the enormous brand belief in Jenny Craig's business and alignment with its mission – to change lives, one at a time.