Being 'overemployed' very common for people seeking extra income, finds survey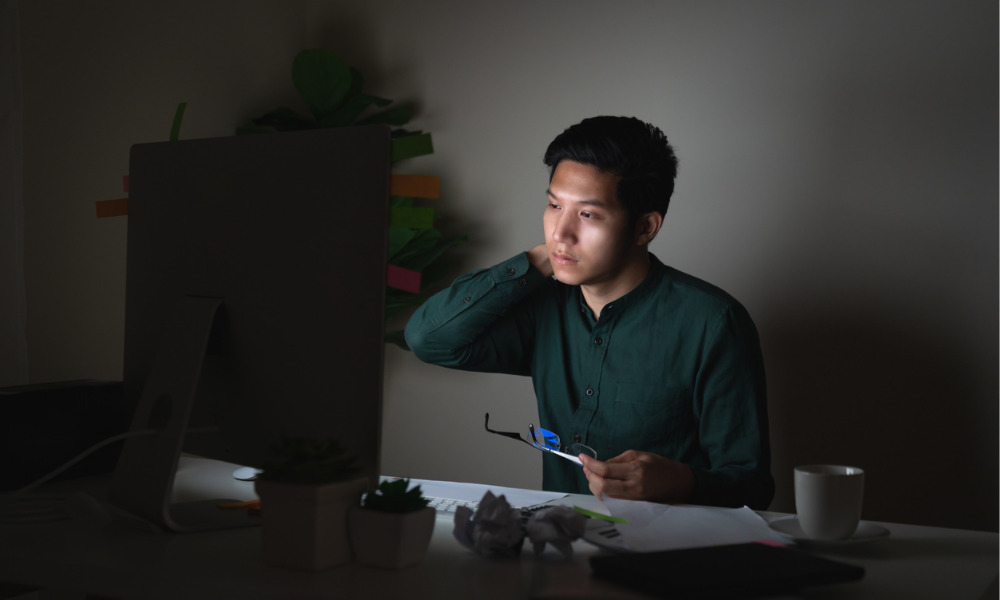 Nearly eight in 10 — or 79% — remote employees have worked at least two jobs at the same time – also known as "moonlighting" – in the past year.
Known as "overemployed," the practice is intended to earn extra income and achieve financial freedom, says ResumeBuilder, which did a survey of 1,272 remote workers.
And 36% of the respondents said they have at least two full-time jobs, with the majority making six figures. When asked if they had worked for a tech company within the past six months, 73% of respondents said that they had.
"Most of the respondents who hold more than just one full-time job are in careers where their typical hours can be flexible and may change weekly such as sales and IT/software," said chief career advisor Stacie Haller. "Employees in those positions likely have hours where they can take on other positions."
This trend of overemployment has been an emerging case around the world. In Australia, country's statistics bureau previously revealed that the number of multiple job holders hit a record-high of 900,000 in the June quarter of 2022.
The situation has been attributed by the Australian Council of Trade Unions to growing job insecurity amid worldwide layoffs and low salaries offered by employers.
Balancing act
As for how difficult it is to balance working multiple jobs, 15% of respondents said it is very easy, 24% said it is somewhat easy, 52% said it is somewhat difficult and 10% said balancing multiple jobs is very difficult, according to ResumeBuilder.
So how long are their weeks?
30 to 40 hours (26%)
40 to 50 hours (23%)
50 to 60 (22%)
60 to 70 (13%)
70 to 80 (15%)
More than 80 (5%)
"Sometimes the drive to make money is what an employer wants, so that should not be a negative," said Haller. "Being overemployed is not a career strategy, it's a financial strategy. No one wants to work more than one job if they don't need to."
Thanks to overemployment, more than 34% of remote workers were able to earn over $100,000 annually from all their full- and part-time jobs, according to the survey.
Caught in the act
When asked if it was or is difficult to hide working multiple jobs from their employers, 15% of respondents say it is or was very difficult, 45% say somewhat difficult, 25% say a little difficult, 7% say not at all difficult and 9% actually said that their employers are aware of their situation.
But nearly two-thirds (63%) say that, within the past year, an employer has found out they were working multiple jobs. And among this group, 58%, or 34% of the total sample, say they were let go from a job within the past year as a result of their employer discovering they were overemployed.
"Every hiring manager wants to be assured that the employee being hired will meet and exceed the expectations of the position, but what they do outside of successfully meeting those requirements are their own business and not those of the company, unless it impacts their business in some way," said Haller.
"In any interview, part-time or full-time, every candidate needs to show enthusiasm and knowledge about the position they are applying for and show they are the best candidate among others."
In India, the government said its labour laws prohibit employees from working two full-time jobs at the same time.
There are some employers, however, such as India-based food delivery platform Swiggy, that allowed the practice as long as it is approved by their company.
What should matter to the employer is how the person is performing on the job they were hired for, said Haller.
"The only concerns would be if they are working for a competitor, and a non-disclosure could be added to the hiring process if needed."