Chief HR officer at Cummins says 2050 goal is one of biggest challenges of his career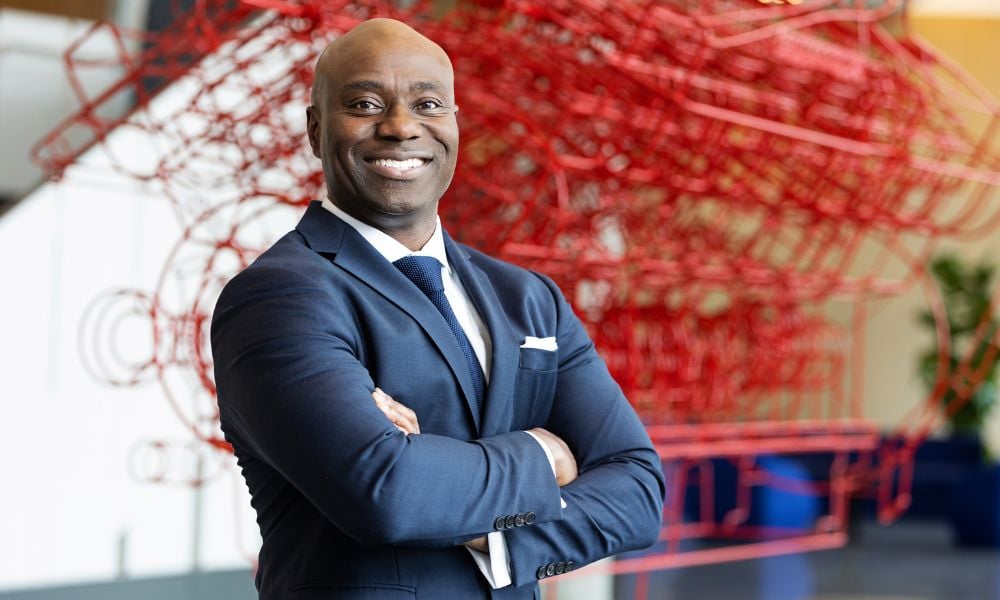 Global engine manufacturer Cummins made a public commitment to become a carbon-neutral business by 2050 – and its chief human resources officer says it is one of the biggest challenges of his career.
For Cummins, a Columbus, Indiana-headquartered corporation that designs, manufactures, and distributes engines, filtration, and power generation products, the sustainability promise represents a major shift in the company's identity, given that it originally started with the diesel engine.
Marvin Boakye, former chief people and diversity officer at Papa John's, views this commitment as an opportunity to be a part of something that can have a significant impact on the industry and the world. As an HR leader, he also sees this as something he can tell his future grandchildren that he was part of.
However, achieving this goal will not be easy. One of the biggest challenges facing the organization is working out what skills will be necessary in this new world by 2050.
"How do you figure out how to upskill and rescale your organization to make that transition and do it in a way that keeps people energized about what that means for them to be successful? It's going to be one of the biggest challenges that I'm going to face in my career," Boakye said.
Another significant challenge for the organization is maintaining its reputation for diversity, equity, and inclusivity. While the company has introduced several initiatives, and recently appointed its first female CEO in Jennifer Rumsey, there is still work to be done to ensure that its espoused values are consistent with everyone's experience.
Despite these potential hurdles, Boakye believes Cummins is well positioned to overcome them. Boakye sees its commitment to sustainability as an opportunity to not only make a significant impact on the world, but to also create a better company for its employees.
Focus on leadership
The organization's emphasis on values-based leadership was also highlighted as a key factor in attracting and retaining top talent. Leaders are expected to live the organization's values, which include a commitment to DE&I. By prioritizing this, Cummins has created an environment that is attractive to top talent.
"As an organization, 45% of our senior leadership team are female, 50% of our business unit leaders are female, and there aren't too many organizations in this industry where you're going to see that take place," he said.
"That was a deliberate attempt through very concerted development efforts over a number of years, through succession planning and leadership development, that prepared our organization to be in this kind of place."
Mental, financial health
As well as upskilling its workforce, Boakye recognizes the importance of incentivizing and rewarding employees in ways that promotes behaviors aligned with its sustainability goals. To help ensure employees are in the best shape possible to contribute, and acknowledging the significant impact the past few years have had on people's mental health, the organization has launched a campaign called "It's OK" that promotes open discussion about mental health and provides resources to support employees.
This includes access to health professionals and counselors, as well as online resources.
Furthermore, the organization recognizes that financial health is also an important aspect of overall wellness. To support employees in this area, the company is working to expand access to financial advisors and counseling services.
"[It's a campaign] that talks about where you're at, how you're feeling emotionally and also provides you with resources that normalize those experiences," Boakye said.
"We are a company that believes very strongly in our culture, and we realized that for some people, that time away from each other – and we're a company that has lived off the in-person experiences, that's what's made us successful – has had a significant impact not only on how we relate to each other, but also our mental health capabilities."