These WFH best practices are here to stay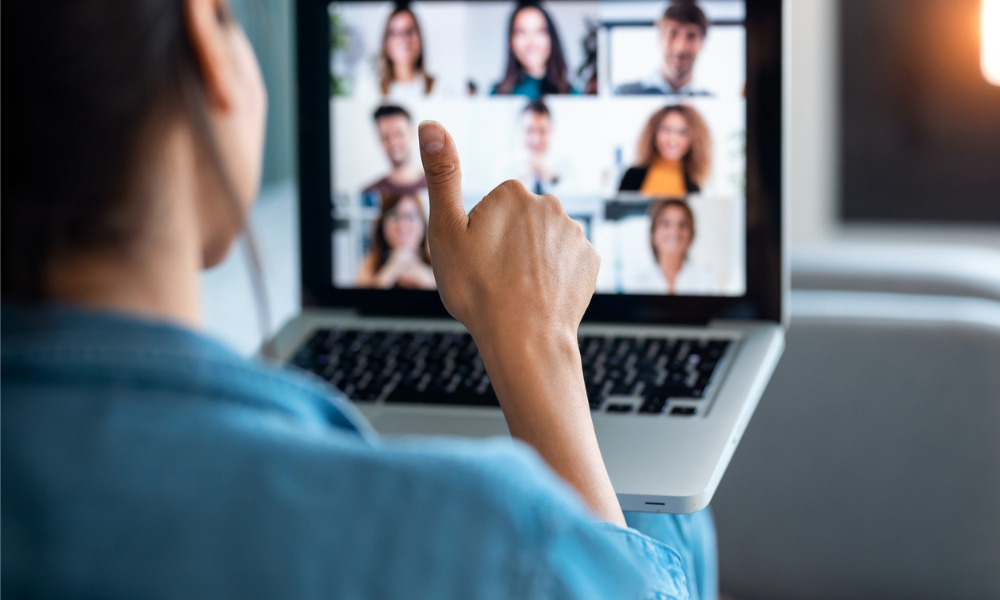 2021 is the year of hybrid working. That can only mean the greater majority of workers will continue to report for duty in the comfort of their home on some days, if not permanently. Even as employers begin calling workers back to the corporate setting, the trend of working from a home office will be here to stay.
That's why it's important for remote/hybrid staff to continue their work-from-home best practices from the past year, suggests author and tech entrepreneur Tony Zorc. Here, Zorc provides practical tips for rocking the WFH mode:
1) Start your day with a morning (walking) commute
"Use the time you would normally be commuting to work to get in some activity before work, or consider waking up earlier! This has a variety of benefits besides waking you up and shaking off the sleep in your eyes," Zorc said.
"For one thing, this makes you more alert and ready to start focusing on daily tasks. This also ensures that you are awake and prepared for morning meetings, which is important for both appearing and being professional. Besides this, think of the physical and mental health benefits this brings you. Instead of having to drive into work, this is a great opportunity to remove stress, lose weight if you want to, and de-stress before work. The more alert you are, the better your work!"
Read more: Top 20 cities for working from home during COVID pandemic
2) Keep your camera on
"Even when you're working from home, it's critical that you maintain your level of professionalism. Make sure that when having a virtual meeting that you have your camera turned on and you look presentable. If a picture is worth 1,000 words, then a video feed is worth 10,000 words/second. This shows that you are engaged and listening to the discussion," the author said.
"Additionally, this also helps you read individuals and adjust your engagement. Being on camera has the extra benefit of helping you form better connections with other employees and managers too."
3) Hold daily morning stand-up meetings on Zoom
"Start each day with a short meeting on video. This ensures you are aligned with your manager and team on the priorities of the day. Not only does this add accountability into your day, this allows you and the team to discuss core objectives and plan. If you aren't doing something like this already, consider taking initiative and suggest this to leadership."
4) Have dress standards at home
"Dress professionally and maintain grooming. No one wants to work with a 'slob' right? Wearing PJs to a meeting or ragged clothes sends the message that you don't take work seriously. Instead, wear a business appropriate shirt even when not meeting with anyone. Also, avoid wearing hats during a meeting because this will obscure your face, and make the meeting seem too casual. Remember, you're still at work. When you meet, whether internally or externally, it's business. Dressing reasonably will convey a good level of professionalism."
Read more: Will working from home hurt your career?
5) Measure deliverables – not hours
"Working from home is an adjustment. While many distractions are gone and it's easier and faster to get to work than in the office - it's still not perfect. And that's okay! While you should be working your expected hours, the hours are in place to frame your efforts to accomplish the work itself. Deliverables, not hours, are what advance the company at the end of the day," Zorc said.
"If things pop up at home, don't panic over whether you're working your exact hours. Instead, focus on the quality and rate of the deliverables. Try to encourage your manager to measure deliverables and not hours. With employees working from home, it is impossible to measure success by hours worked anymore. Instead, deliverables and their effectiveness are more appropriate assessments. You can also give your manager estimates of hours for deliverables and track your time against these for accuracy. This should help you improve your work rate and efficiency."
6) Be responsive
"Responsiveness is key in a work-from-home environment! Responsive employees regularly check their email and instant messages, showing they are engaged in work while at home. Stay on top of these notifications and be precise in your response," Zorc said.
"This also includes delivering projects, feedback, or other work when you are expected to. Be sure to also set expectations around communication in the virtual workplace. Be clear about your meeting times and when you are and aren't working."
7) Take paid time off
"Teleworking is just as exhausting as working in an office, if not more so in some ways. In fact, COVID-19 saw a record amount of staff experiencing burnout – don't let yourself get to this point! Burnout and fatigue are major problems, which can lead to a host of other problems and also affect your work. It is essential that you fully disconnect after work, and not overwork yourself. Boundaries are important, and you need to set aside time to rest and be with family," the author said.
"Don't be afraid to take PTO, you've earned it and it will help rejuvenate you to continuing being awesome at your job. It's also okay to take a half day to care for yourself like going to the doctor or dentist. This in particular exhibits responsibility and establishes trust with your team. Taking time off shows that you take steps to be at your best."
8) Maintain a positive attitude
"A positive attitude serves many purposes, but chiefly this helps you collaborate with team members and focus on the tasks at hand. Morale is a huge factor in performance and happiness, so focus on the positives. Remember, what you're doing and how you're doing it matters. Attitudes are transferable. Lead with positivity and others will notice and catch on."
9) Focus on high quality
"Quality work is critical. The deliverables you produce, needless to say, should exhibit your highest ability. Take your time and be proactive in delivering your work. Working from home, you have the time, space, and comfort to really focus on your work. Use it! The higher the quality and output of your work, the more trust you build as an employee."
10) Network proactively!
"Just because you're at home, doesn't mean you should disconnect. On the contrary, you need to be more aware of what's going on in the company. To effectively work remotely, you need to be self-sufficient, yes, but odds are, your job interacts with others in the company," Zorc said.
"To enhance your role and do your job more effectively, connect with others who can provide assistance and subject matter expertise. Besides potentially making new friends and boosting morale, this gives you a holistic view of the business. It's also a proactive way for you to grow and see how you can help other co-workers and vice versa.
"Ultimately this networking and knowledge will enhance how you serve your customers. This is the ultimate sign of a work from home superstar!"
Tony Zorc is the author of Iconoclasm: A Survival Guide In The Post-Pandemic Economy. He is a tech entrepreneur and founder of Accounting Seed.