Most engaged employees wouldn't quit their job if they won the lottery, but the same can't be said for the rest of the workforce…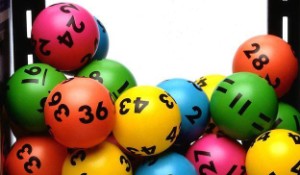 If you won the lottery, would you quit your job? That's the question that was asked of more than a thousand Americans. Perhaps surprisingly, many people would not leave. The results are a testament to the value of investing in employee engagement.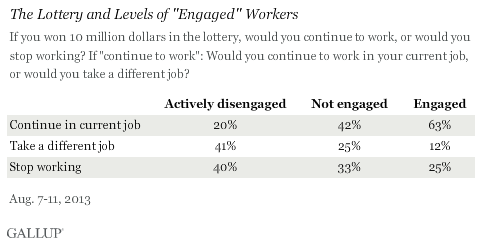 Interestingly, the numbers of those who would look for a different job if they won the lottery are not too far from those who are wanting to leave their jobs in reality.
In a fall 2013 study of employee engagement, Modern Survey found that 47% of disengaged workers are looking to leave their jobs. Moreover, 19% of "under engaged" or "moderately engaged" workers, and 15% of "fully engaged" workers, were looking to leave.
You might also like:
Pay vs culture: what's the better retention tool?
Cash bonuses ineffective for motivating staff