VR has enabled this company's HR team to onboard 2000 employees in under a year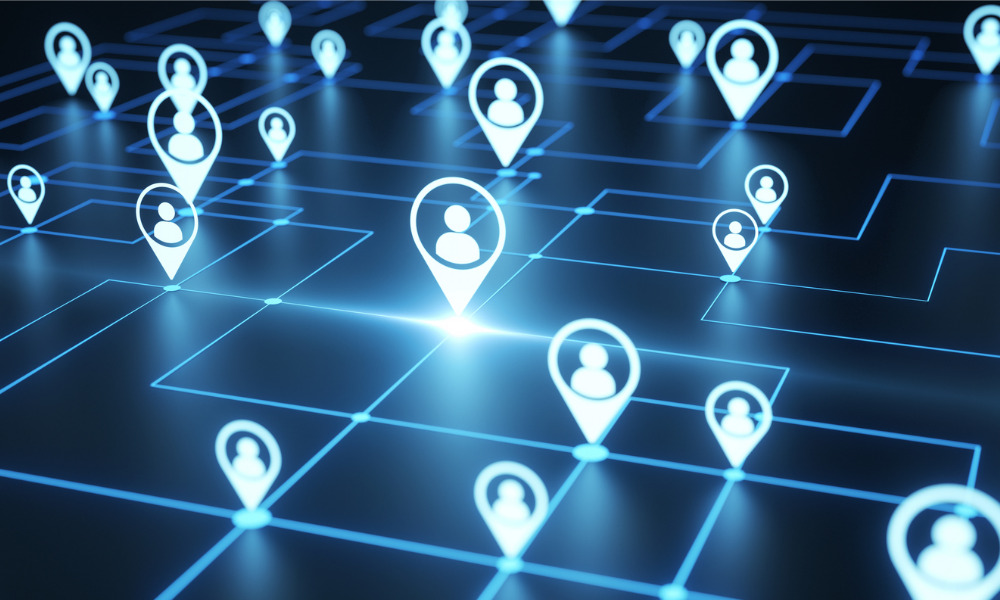 The events of the past two years have undoubtedly accelerated progress in the tech sector and with the labour government promising to increase tech industry jobs if they get elected, tech is set to be the job of the future in Australia. While some of us are still struggling with whether or not our microphone is on during Zoom and Teams meetings, one Australian company has boldly jumped into the "metaverse", using virtual reality that has enabled their HR team to onboard 2000 employees in a little under a year, without a Zoom or Teams meeting in sight.
Accenture is an Ireland-based, IT solutions company with 674,000 employees across 50 countries. Since June 2001, their Australian and New Zealand operations have been using virtual reality to onboard their new employees. On day one, new employees pick up their laptop, create an avatar of themselves and then access Accenture's employee onboarding experience "One Accenture Park" - a virtual world where workers can interact with their colleagues and new employees will spend a quarter of their orientation training.
Sarah Kruger, head of human resources for Australia and New Zealand at Accenture, told HRD: "Our poor onboarding team would have been in a heap in the corner had that all been a traditional face-to-face format."
One Accenture Park is a shared virtual space that enables immersive onsite experiences, interactive showcases and hands on demonstrations. In one virtual space, teams of new joiners are introduced to a fictional client, separately exploring the virtual space, new joiners review stories about Accenture's real-life clients before reuniting to share what they have learned and determine how they can best help the fictional client.
Kruger added: "The ability to bring large numbers of workers into the same virtual space would allow Accenture to scale the onboarding process."
Glassdoor research found that making a strong impression during the onboarding process is critical. It improves retention by 82% and productivity by 70%. Against the backdrop of the Great Resignation, it's now essential to get it right and with only 12% respondents saying that they enjoyed onboarding processes could virtual reality be the future for HR.
In addition to onboarding, Accenture is also successfully using the technology for staff training because it offers a more engaging experience than face-to-face training. In the metaverse, employees can go to places like 'Phishing Pier' where they can get interactive cyber security training. They can also experience metaphorical interactive experiences like 'climbing a leadership mountain' or visiting a skills fountain to 'collect' skills coins. According to research people forget 70% of training content within 24 hours, after a month they've only retained 10% of the content. Immersive training is far more engaging which could be beneficial for a business's training ROI.
The Telsyte Australian Digital Consumer Study 2022 found that well it is still early days for the 'metaverse' in Australia, only 21% of people surveyed are aware of the concept, there are immediate opportunities for businesses to explore metaverses if they can demonstrate improved productivity, collaboration, and facilitate hybrid workplaces.
The Telsyte study also uncovered that one in three Australians would be willing to do meetings and training in virtual reality if their workplace demanded it, and 24 percent of those who regularly work from home believe that the metaverse is the future of work.
Overseas, the metaverse is gaining traction with a host of big names incorporating virtual and augmented reality into their businesses. KFC developed a virtual employee training room, where new employees were whisked into a kitchen where they are taught to cook chicken 'the KFC way' by Colonel Sanders, UPS is using virtual reality to train new drivers in hazards on the road, and Walmart is using virtual reality to physically recreate scenarios like – dealing with spills or preparing for a black Friday sale, during which, the user will be asked to make simple choices based on what they see.