It seems us HR leaders aren't too keen on an in-office return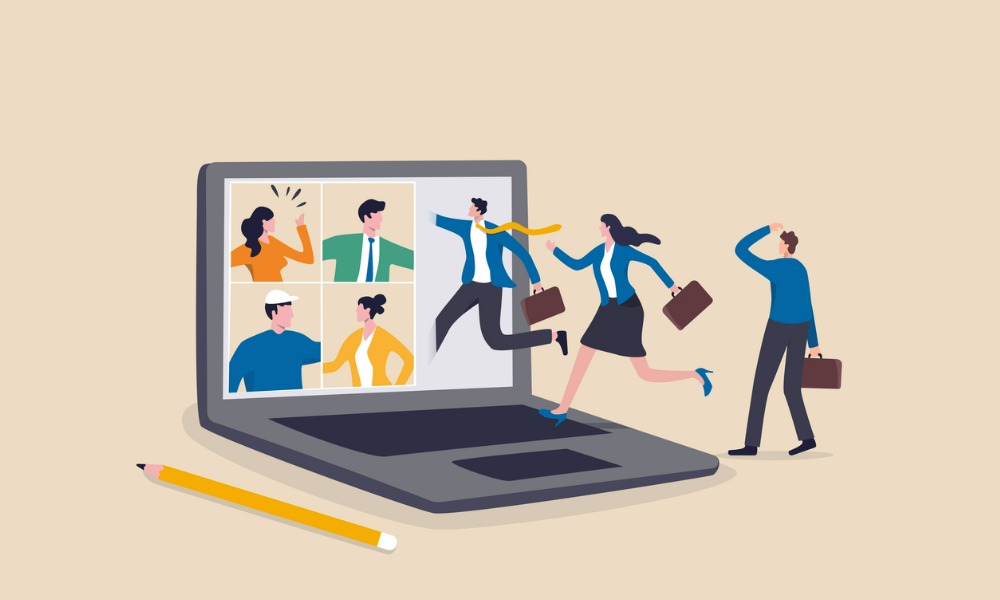 The number of job postings that offered hybrid work increased by 52% in the period between September 1, 2021, and August 31, 2022, according to FlexJobs. The employment platform defined hybrid work as "a professional job that allowed for both remote and in-office work for employees".
In new data released this week, FlexJobs found 57% of job postings that offered hybrid work are only for experienced-level positions. Manager-level roles accounted for 22% of the job ads, 14% sought senior director-level positions, while the remaining seven per cent focused on entry-level roles.
In terms of industry, the top career fields for hybrid jobs are;
Accounting and Finance
Computer and IT
Marketing
Project Management
Sales
Medical and Health
HR and Recruiting
Read more: Hybrid work: How to engage a multi-generational workforce
According to the report, non-profit, communications, and legal industries also saw a spike in hybrid roles available. By organisation, FlexJobs named the following companies that offered the most job postings for hybrid roles in the last 12 months. They include:
Kelly
Robert Half International
Thermo Fisher Scientific
LHH - Lee Hecht Harrison
UnitedHealth Group
CVS Health
Twilio
Randstad
Verizon
Grand Canyon Education - GCE
Sara Sutton, Founder and CEO of FlexJobs, commented that there is now a "tipping point" in terms of integration of hybrid work in companies.
"We have definitely seen a tipping point towards a deeper and more permanent integration of remote and hybrid work into organisations," said Sutton in a statement.
"While it can vary greatly by employer and industry, many companies are successfully adopting hybrid workplaces for the long-term, as this list of leading companies demonstrates. When carried out correctly, hybrid workplaces can be a win for both employers and professionals, and we expect that hybrid working will become the workplace norm moving forward."