Recruitment at software manufacturer SAP involves discrimination and mental disability: but not in the way you might expect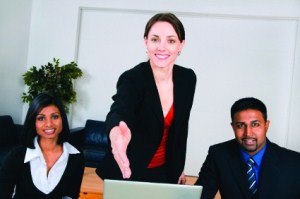 It's normal to target specific skillsets in recruiting, but for German software manufacturer SAP, that means connecting with autism support organizations to find top talent.
SAP is amongst a growing list of corporations who have seen the benefits of hiring workers with some level of autism spectrum disorder (ASD). Walgreens and AMC Theatres have also made deliberate efforts to bring autistic employees onto their workforce.
In announcing the drive, SAP CHRO Luisa Delgado said the move was about efficiency. "Only by employing people who think differently and spark innovation will SAP be prepared to handle the challenges of the 21st century," she said.
Software companies in particular are finding that employees affected by ASD are beneficial for their adaptability to routine, as well as the availability of cheap labor: it's estimated that 90% of people with ASD are either unemployed or underemployed.
Companies with distribution warehouses have also seen the benefits: Walgreens found that many of their most productive workers at their distribution facility were those with ASD.
Nancy Plotkin, HR director at the Center for Autism, said one of the benefits of employees with ASD was that they are generally loyal and reliable.
"People on the spectrum with ASD have an enormous power of concentration so as long as they're trained… they really are a strong workforce to be reckoned with because they're very precise," she said. "Statistically they do show that they like repetitive tasks and they have a very strong attention to detail, complex analytical thinking."
According to Plotkin, the disorder varies widely between individuals, so to make blanket assumptions would be unwise.
"It depends where they are on the spectrum and what their diagnosis is," she said. "So someone with a high level of Asperger's would be a more analytical thinker. This is a very wide spectrum and people fall at different levels, but in most cases for people who are moderate, they work very well within the workplace with other people."
A spokesperson for SAP did not respond to further requests for comment.
You might also like:
Opinion: "Employers are afraid to recruit people with disabilities"
The diversity effort that will leave your jaw on the floor
Homophobic HR uncompetitive: how to get a 100% equality rating