Did you hear why the dean of the Harvard Business School made an extraordinary public apology on Monday? Here's how you can avoid their mistakes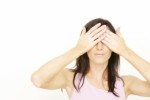 Hundreds of alumni and guests were hushed in San Francisco's Ritz Carlton Hotel on Monday, when Harvard Business School dean Nitin Nohria made a public apology decades in the making.
At Harvard, he said, women have felt "disrespected, left out, and unloved by the school. I'm sorry on behalf of the business school. The school owed you better, and I promise it will be better."
The astonishing statement marks a turning point in the school's history, and the moment came months after the New York Times plastered Harvard's gender equality struggles on its front page. Less than 10% of case study protagonists at the school are women, and Nohria wants to raise that figure to 20%.
Harvard isn't alone in recognizing the importance of diversity: 66% of large companies that use staffing services had a formal program to incorporate diversity staffing firms last year (Staffing Industry Analysts, 2013).
Want to foster gender diversity in your company?
Consider the effect of downsizing
"Downsizing is increasingly done in ways that hit managerial diversity the hardest, while downsizing practices that help protect diversity have become less and less common," said Alexandra Kalev, an associate professor of sociology and anthropology at Tel Aviv University. In January, she announced her findings that corporate downsizing tended to hurt minorities and women disproportionately, especially when layoff decisions are based on position and tenure.
Her recommendation was to opt for in-house attorneys for guidance rather than external lawyers. "An in-house attorney raised awareness of diversity issues among executives and this motivated them to use tools such as repositioning and retraining to maintain managerial diversity," she said.
Examine the gender diversity of compensation committees
A 2010 study into the diversity of the legal industry found that about 70% of companies with compensation committees had either no women on the committees, or just one. The findings disturbed the researchers from the Project for Attorney Retention because one token woman can be almost as detrimental as none at all. When only one woman is on an important committee, they wrote, her gender may "become so salient that she may feel the need to judge women more harshly to prove that she is not favoring women. Or she may feel that every time she opens her mouth her comments are taken as representing all women."
Having a diverse compensation committee may alleviate concerns with transparency of compensation, as well as improve satisfaction, since research from 2004 showed that women were about 30% less likely to be satisfied with their compensation systems (Texas Journal of Women & the Law).
You might also like:
Homophobic HR uncompetitive: how to get a 100% equality rating
Despite many women in HR, glass ceiling prevents equality among HR directors
"Best company for mothers" sued for gender bias