This International Women's Day, HRD finds out how to shatter the stubborn glass ceiling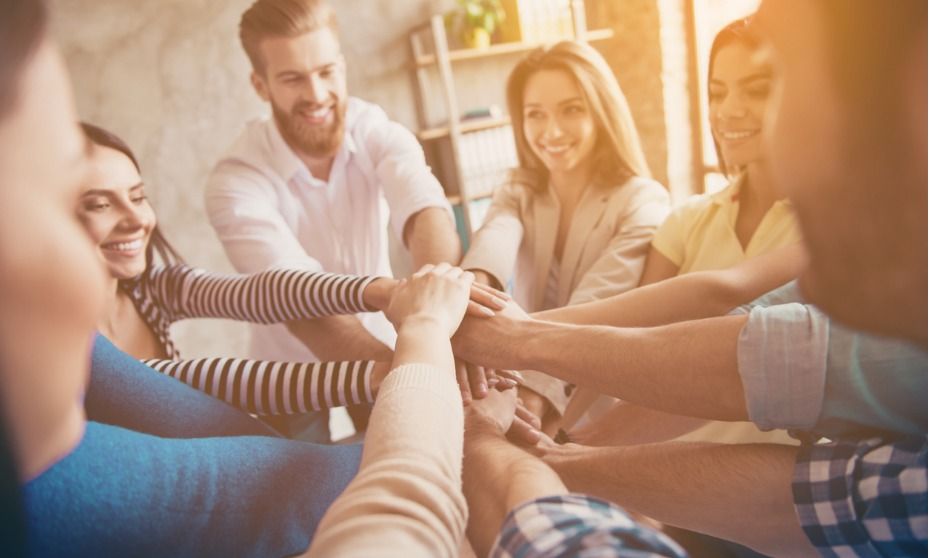 According to the World Economic Forum, the global gender gap will take 108 years to close. Worse still, it will take 202 years to bring about gender equality in the workplace. The estimations are outrageous and they haven't even been broken down by geography or industry.
Besides such worrying reports, there are also all the headlines around sexist workplace cultures and gender discrimination lawsuits. But how do we go from hiring quotas and corporate D&I initiatives, to actually attaining an authentic inclusive culture?
Better yet, can we empower employees to believe they can break the glass ceiling themselves, instead of feeling helpless every time a cutting report gets pushed out?
Is it possible to "break" the ceiling yourself?
It sounds like a near-impossible task, attempting to break the ceiling or any form of boundaries yourself. But there are inspiring stories if you look out for them.
Recently, Jen Watts Welsh, group strategy director at Heat, an advertising agency, shared a particularly heartening experience on Fast Company. The short story is she overcame self-limiting thoughts to interview for her current position while six and a half months' pregnant.
Initially intending to ride out her maternity period before looking for a new role, her eagerness to explore her options pushed her to pave her own path.
"I started responding to recruiter messages, just out of curiosity. Or so I told myself," Welsh wrote. "These calls often went well, but when I eventually shared that I was pregnant – because I'm honest like that – the script cut to a quick and common finale."
She added that she wasn't "offended" as the rejections simply "reinforce my own assumption" that she was "indeed stuck for now". Then, she thought it best to take her time to think through her next move.
She connected with people in her network and found a job at Heat that she thought was very fitting. Again, considering her pregnant status, she simply left the meeting agreeing to reconnect after the baby was born.
On a "crazy" whim, she decided to "challenge the status quo for acceptable pregnant lady behaviour" and reached out to her connection at Heat for the job.
Everything aligned and she got a job offer while eight months' pregnant and received a formal contract two weeks after giving birth. She started her new job five months later, using her 3-month maternity benefit from her former employer.
She acknowledged her fortune and understands how very few would get such uplifting experiences. "However, I believe this is all the more reason for women to be their own best advocates during this time of life," she wrote.
Relevant regardless of status
Welsh's story may resonate more with women who choose to have families, but the lesson should be no less relevant for those who don't. HRD spoke to two leaders at DOW Chemical who believe in the intermingling importance of a mindset change, with the power of support.
"One of the things that DOW's people policies got it right is that we are very encouraging of talent progression regardless of gender, background, or diversity element," said Linda Lim, Global Communications, and Women in Innovation co-lead at DOW Chemical.
"With that culture in place, I think we battle less of [thoughts like] 'I'm not good enough'."
She also shared the impact of having encouraging mentors and sponsors.
"If I didn't have my sponsors supporting me, encouraging me to be myself and find a way to engage in my own way, then I would not have the confidence to chase after opportunities and speak up and do the things that I want to do," she said.
Rohaya Roslee, Asia Pacific Regional Inclusion leader at DOW added that the role of mentors also goes beyond mere support.
"I think that's the role of the sponsors, mentors and coaches that we have," Roslee said. "It's not only to support you but to provoke you as well [and ask] 'why didn't you consider this?"
Besides a strong workplace culture and inspiring leadership, Lim added a third factor that individuals should seek out: family support.
"When I went to the US to take on an assignment, my husband had to quit his job in Singapore," she said. "We discussed the potential and possibility of him having no work in the small US city.
"He said he'll be happy working at a supermarket, doing anything, to occupy his time. The good thing was because his skillset is so transferrable, he was able to find [a job] training staff.
"I think that family discussion is important."
Busting barriers
Overcoming something as tricky as self-eliminating thoughts will take time, but as the leaders shared, that first spark should be ignited in a positive workplace environment.
"To me [set mindsets] is one of the biggest barriers," Roslee said. "I think success is a case of that mindset shift – about how do we embrace some of the differences that people have and not just stick to the norms of what success looks like."
Lim added the tricky issue around unconscious bias. She said both need to be ongoing work-in-progresses – eliminating bias at the workplace while constantly helping individuals build a sense of self-awareness.
"It just takes one or two people, the brave souls, to try things out," Roslee said. "I think, slowly, eventually, we get other people on board. So, the mindset has to be about encouraging people.
"And all these advocates…well, the first movers get people moving, versus coming in entirely from the top-down or it being a mandate."