These virtues can help leaders tap into their inner strength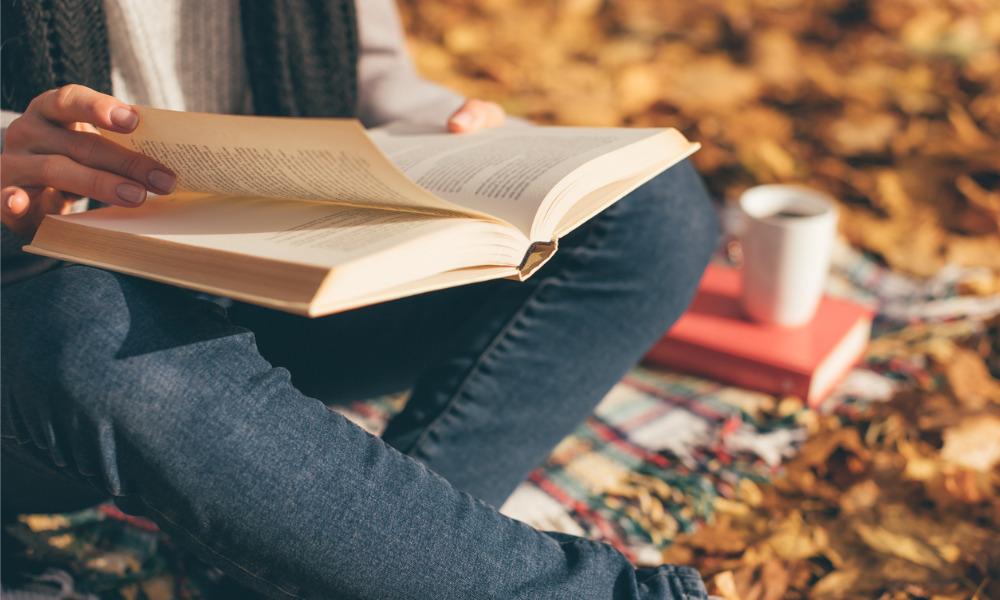 It takes practice to look inward, rather than plug into the outside world for happiness, writes Andrea Kayne, author of Kicking Ass in a Corset
Women can develop their inner strength if they look to the writing of Jane Austen. Although Austen's novels were first published more than 200 years ago, they provide a framework for helping women feel and act from a place of internally referenced power that works, even today.
Through Austen, I find that no matter what happens to us in our professional (or personal) lives, we can always exercise strength and control of heart, mind, and spirit. This is not easy for women, because we are often conditioned to be focused on pleasing, serving, and gaining approval from those around us. It takes practice to look inward, rather than plug into the outside world for happiness, purpose, satisfaction, and/or fulfilment.
Read more: To be or not to be? Shakespeare's HRD on the future of the arts
A wonderful way to implement this principle is to create a personalised rubric for self-evaluation. Rather than comparing your success to the expectations or accomplishments of others, you can examine what specific criteria define success to you. Note how this may differ from the rubrics of people in your sphere such as your co-workers, friends, and family members. You need to remember why your criteria is important to you and how you can keep them front of mind.
An example of such a rubric may be:
I am successful when I can use my gifts to help develop others into leaders.
A successful day includes self-care time in the form of a 15-minute meditation and at least 30 minutes of exercise.
I feel successful when I take risks, even when I don't succeed.
Success is learning from my mistakes and making better decisions next time.
Success to me means being in alignment with my personal integrity.
Another effective practice is to use a moral catch phrase. For example, if you're feeling coerced into a decision you don't agree with at work or fear speaking out in any situation, one way to ensure that your outward conduct aligns with your internal ethical principles is to be clear on what your principles are from the outset.
Read more: Is the old boys club still alive in the #MeToo era?
Create a moral catch phrase. Put this phrase on a card that you carry with you. When you find yourself wavering, reflect upon your catch phrase to give yourself strength and stay in alignment with your beliefs. One side of this card can have an image that reinforces the phrase.
My moral catch phrase is: "Act as if your kids are in the room," and my image is a picture of me and my son, Josh, in front of the Holocaust Memorial in Berlin. I once experienced anti-Semitism and felt awful that I did not have the courage to speak up. I wish I had had my card to remind me. I now take it everywhere I go to summon the Fanny Price bravery that is always within and always there when I need it.
Ask yourself if the person you see in the mirror reflects your values. We all have moments when we ignore our "better [moral] guide" and do things that we regret later on. If you have an experience where you feel out of alignment with your moral centre, try this exercise:
Write a 'Better Guide' script. If you could go back and rewrite that moment, what would you do differently? How could you rewrite the scenario? This sort of practice helps you learn from it and be in internally referenced alignment next time.
• Like Elizabeth Bennet from Pride and Prejudice, tap into your own internal and inherent value, especially in external environments that intentionally or unintentionally devalue or create other outer conditions of unworthiness.
• Like Elinor Dashwood from Sense and Sensibility, respond to external tumult and adverse change with an internal calm, acceptance, and problem-solving resilience rather than as the passive victim of external circumstance and self-pity.
• Like Anne Elliot from Persuasion, choose/create paradigms based on internal worthiness, hard work, and merit over external constructs that bestow the shortcuts of privilege, entitlement, and being a member of the "right" club.
• Like Fanny Price of Mansfield Park, follow your internal moral compass and normative principles, even in the face of external pressure, coercion, and material consequence.
• Like Catherine Morland of Northanger Abbey, protect and retain your internal childlike dreaming, wonder, curiosity, passion, and hope – especially in an external world that can be discouraging, disillusioning, and full of despair.
• Like Emma Woodhouse from Emma, be constantly willing to learn from an internal place of openness and humility rather than project and misbelieve an illusory external image of perfection, superiority, and benevolence.