Dollar General rescinded job offers from applicants with high blood pressure, vision impairment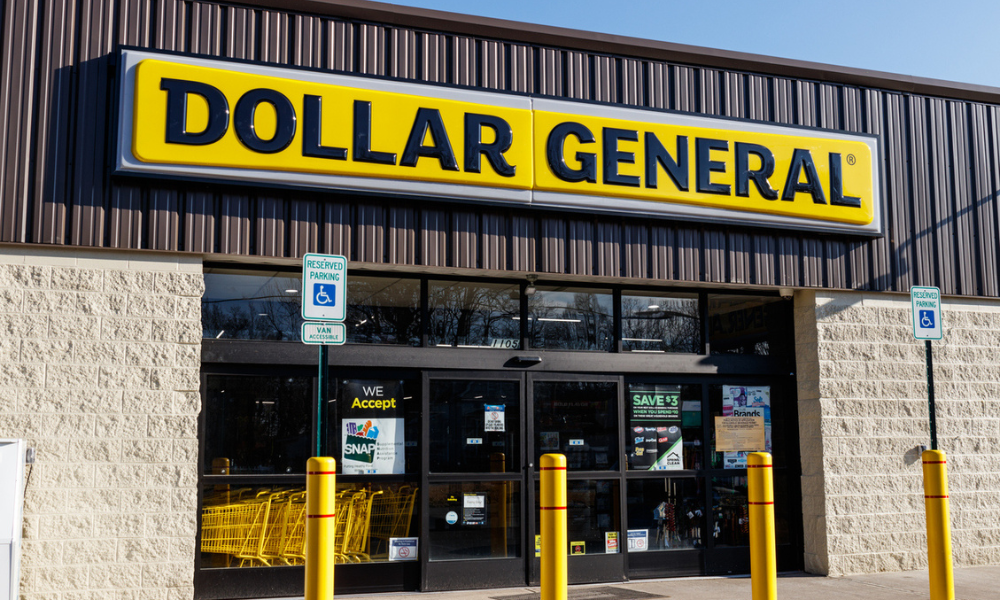 The Equal Employment Opportunity Commission has filed the first genetic information discrimination lawsuit of its fiscal year 2024, under the rarely used Genetic Information Non-Discrimination Act (GINA).
The corporation, Dolgencorp, LLC operating as Dollar General, has agreed to pay $1 million to keep the case out of the courts.
The EEOC said the retail chain violated the Americans with Disabilities Act (ADA) and GINA when it solicited detailed medical information from job applicants as part of its hiring process.
Pre-employment medical exams
At its Bessemer, Alabama Distribution Center, Dollar General applicants were required to pass pre-employment-post-offer medical exams. These exams required them to share past and present medical information of family members, including cases of cancer, diabetes and heart disease, the EEOC alleged.
Based on the medical exam results, the EEOC alleged, Dollar General rescinded job offers from applicants who had blood pressure over 160/100, or who had vision under 20/50 in one eye, among other examples. The lawsuit was brought on behalf of a class of 498 applicants who either had their job offers rescinded based on impairments or who had to divulge family medical history.
"Requiring individuals during the hiring process to answer invasive questions about medical conditions of their grandparents, parents or children violates GINA," said EEOC Birmingham District Director Bradley Anderson. "An employer is prohibited from soliciting this information, regardless of whether the information is used to deny employment."
GINA exceptions very narrow: EEOC
GINA prohibits employers from making employment decisions according to genetic information, such as moving a worker from a stressful role due to a medical history of heart disease in the family.
The EEOC defines genetic information as genetic test information of an employee or an employee's family member, family medical history, results of genetic services by an individual or family member, or "genetic information about a fetus carried by an individual or family member or of an embryo legally held by an individual or family member using assisted reproductive technology."
It is also illegal for an employer to request, require or attain genetic information about employees or job applicants. There are "very narrow" exceptions, however, which the EEOC lists as:
Accidentally acquired information.
Information acquired as part of a voluntary workplace genetic or wellbeing program.
If complying with certification requirements of the Family and Medical Leave Act, state or local leave laws, or other relevant employer policies.
From public sources such as newspapers and websites.
If it is genetic monitoring that is either volunteered or required by law.
DNA testing for law enforcement purposes, such as a forensic lab or identifying human remains.
2023 GINA case brought by EEOC
There was only one GINA case brought by EEOC in 2023, when ResourceOne, a commercial printing company based in Tulsa, Oklahoma, was charged for violating federal law when a supervisor harassed an employee because of her race and nation of origin.
"In that case, the charging party received results from an at-home DNA test, showing that she had ancestry from Cameroon in the Congo. The EEOC allege that upon learning of the DNA test results, her workplace supervisor began harassing her with racial and national origin slurs," said L&E attorney Jennifer A. Riley of Duane Morris.
"We expect that the EEOC is going to continue to pursue race discrimination claims on a priority basis. But GINA is not generating nearly as many as what we're seeing in the race area."
Once the employee's supervisor learned of her DNA results, he began name-calling her racial slurs and mocking her relentlessly. When the employee complained to a higher-up manager, he also joined in the harassment, until the employee was forced to quit.
"As more people choose to learn about their ancestry through DNA testing, they should not worry that this information will be used to create an unlawful hostile environment at work," said Andrea G. Baran, regional attorney for the EEOC's St. Louis District office. "Employers must protect their workers from this form of harassment."