Academic expert offers 4 tips for how HR can better prevent employee burnout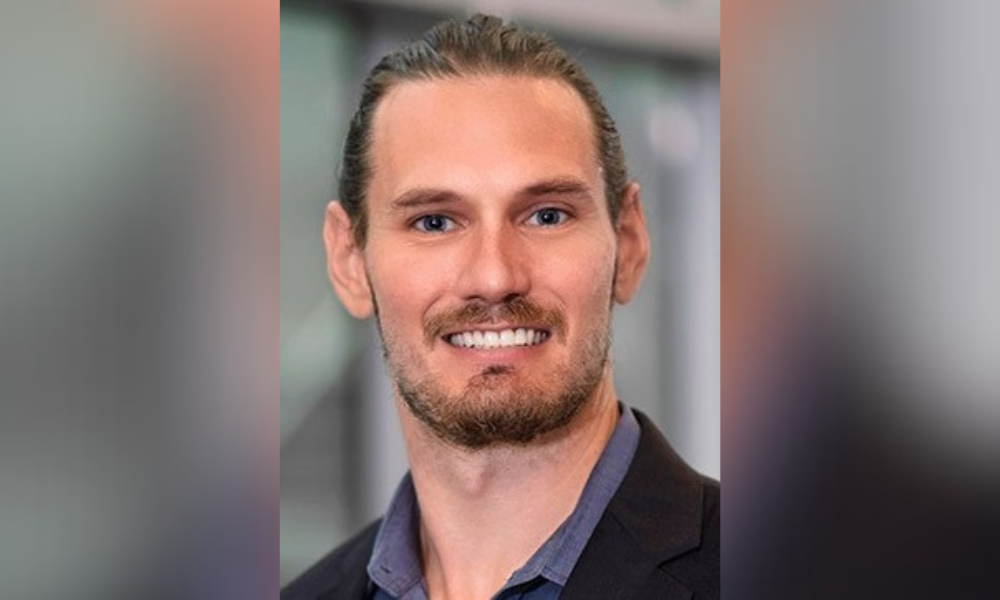 When it comes to the states with the highest level of burnout, based on a score out of 10, Arizona is at the bottom of the list at 3.5.
Also in the lower five are Indiana, Idaho, Alabama and Oregon, according to Uplift Legal Funding, which ranked states based on local mental health ratings, happiness scores, occupational stress levels and working hours using sources such as the Bureau of Labor Statistics, the American Psychological Association and the Education Data Initiative.
On the other end of the spectrum, Hawaii ranked the best overall (7.9) when it came to employee wellbeing, followed by Maryland, New Jersey, Massachusetts and North Dakota.
Understanding burnout: 'untreated stress'
With none of the states close to 10, the ranking serves as a good reminder of the work that needs to be done around reducing employee burnout.
"Burnout is a long-term outcome of untreated stress," said Jesse Gavin, well-being director at the Baylor College of Medicine in Texas.
"Now, more than a decade ago, more than 20 years ago, we have more demands on our time. There's just more work to be done. With technology, there's more professional and personal demand that we're taking on. And that leads to increased stress."
The Uplift Legal Funding ranking found that while burnout factors varied among the states, two of the most common factors were working hours and occupational stress.
3 specific symptoms to employee burnout
As defined by the WHO, burnout has three specific symptoms: extreme exhaustion, increased "mental distance" from the job or negativity, and reduced professional efficacy.
These can show up in various ways in a workplace, Gavin said, and there are red flags that HR teams can watch out for.
"If you notice someone getting irritable and they didn't used to be, or they're usually on top of things and they're missing deadlines," he said.
"Have you noticed people that are being standoffish, or not taking ownership of some of their projects, they're passing the blame a little bit? One of the last symptoms of burnout is decreased self-efficacy, of someone that's been doing a job and doing it well for so long, but their performance is slipping, or they tell you actively that they feel like they cannot do a good job. That's another thing to look out for."
The problem is, as burnout isn't classed as a medical condition, Gavin said, so it can be difficult for organizations to put specific policies or guidelines in place around it, and it can't be diagnosed, meaning burnout often can be left unrecognized until it's too late.
"It's easier to create resources than it is to change demand," he said. "A lot of times, we create resources that we put on the individual [who's] already stressed out. We say, 'OK, here's what you can do to exercise; here's what you can do to eat better; here's a mindfulness app, you have to find time to use it' — but we don't really give them the means."
4 ways to focus on prevention of employee burnout
According to Gavin's research, there are four areas HR teams can focus on for burnout prevention in their workplaces. These strategies are slowly implemented, he said, with results that come over time.
For one, leaders and employees should take responsibility for their influence on company climate.
"Realize the ability that each of us has within the organization, to influence the mental health of those around us," he said.
Secondly, HR should carry out a needs assessment, Gavin said.
"There's social factors; there's organizational factors; there's policy factors, community factors — there's a lot of other factors to doing a needs assessment, an individualized needs assessment on specific roles, and the job demands that they have and what caused their stress."
As a third step, HR should recognize what an organization is able to change that will positively affect work climate or individual stress levels, he said.
"We have to take a real look in the mirror, to say, 'If someone is telling me something that is really stressing them out and can lead to burnout, am I willing to make a change to fix that?'"
Finally, it's about communication, Gavin said.
"This goes for employees as well — I don't think it's all on HR and I don't think it's all on managers, I don't think it's all on the organization. I think it's a two-way street, we have to develop an environment where people feel it's OK to speak up."