Knit CEO explains how data can help employers capture Gen Z's attention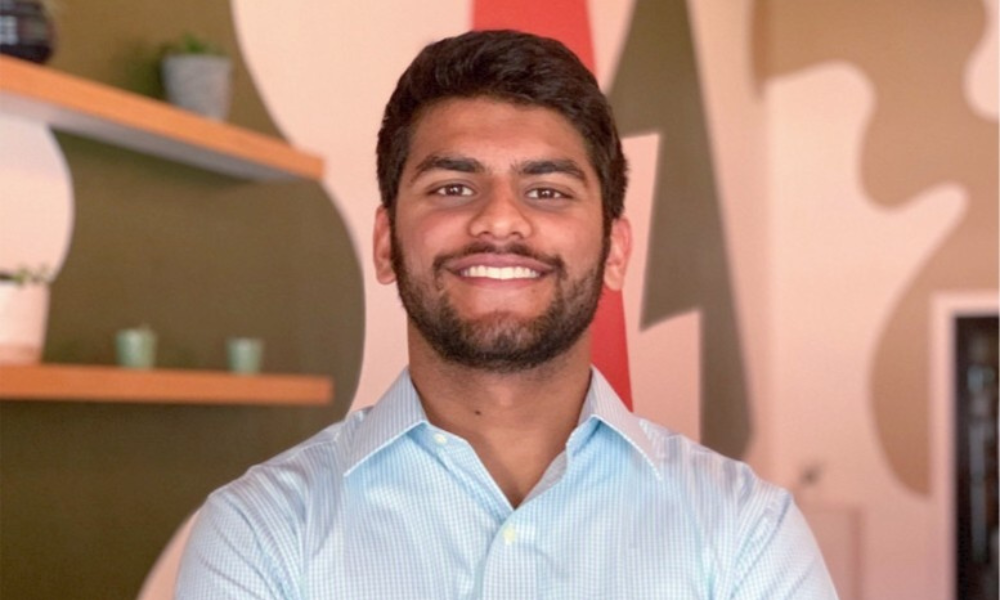 This article is provided by Knit.
Gen Z is blazing a path all of its own and defying what is expected of them. As the most diverse and tolerant generation, they are not settling for a life that resembles that of their parents and won't be pigeonholed into being told who they are. They are demanding better mental health support at work, more work/life balance and embrace a thoughtful approach to creating meaning in their work and social lives. This group engages most actively with companies and brands that hold these same ideals and implement initiatives that reinforce them.
Ways Gen Z is changing business
Not long ago, businesses would hire and would tell their employees what to do, how to do it and what was expected of them. Gen Zers are turning this way of operating on its head. Due to their hyperconnectivity and strong level of emotional intelligence, Gen Zers bring a unique set of skills to their careers and they know it. As digital natives, they know how to operate effectively online, how to process information quickly, and are apt at finding new, resourceful ways to complete a task.
Given their ability to demonstrate desirable skills, Gen Zers are using their influence to pave a new road for the workplace to create the change they want to see. The rare sense of self Gen Zers display leads to an environment where identities are fluid, teamwork is valued and altruism is necessary.
According to market survey data, only 25% of Gen Zers think brands are genuine in their messaging to actually make the word a better place. In the workplace, Gen Zers have made it a priority to hold organizations accountable for the values they tout. This group is moving the needle by delegating to senior members, prioritizing mental health, demanding work/life balance, and mapping more flexible work.
What does this mean for brands looking to spark the attention of this group? In order for companies to attract and retain Gen Z talent, it is important for them to understand what moves and motivates them and what gives them a sense of purpose. In fact, a Deloitte report found that 49% of Gen Zers allow their personal values and ethics to influence who they will work for and what type of work they will do.
How Data Is Informing Marketing Decisions
A company that gets into the mindset, motivations and passions of Gen Z is, ultimately, more equipped to align with them and attract them as both consumers and employees. Data becomes a valuable resource to do just that. Drilling down into the purchasing habits, values, wants, and motivations of your target audience can influence a marketing or recruiting plan.
Gathering data around how an audience feels about a company's ESG initiatives or its remote work policies can inform next steps. A Knit report discovered about 30% of Gen Zers have canceled a brand due to a recent ad, marketing campaign or brand affiliation in the past. Armed with this information, companies can make smarter decisions on how to reach this generation.
An APA 2018 survey showed that in the span of one month, 91% of Gen Z respondents reported at least one physical or emotional symptom due to stress. This valuable statistic further emphasizes the importance of mental health benefits in the workplace. Another Knit report showed 63% of Gen Z employees surveyed expect employers to offer mental health benefits.
Additionally, the same Deloitte report found 75% of Gen Z employees demand hybrid or remote work as an option. A Microsoft study also shows Gen Zers will leave a job over lack of work-life balance, mental health concerns and a lack of flexibility almost equally.
A generation brought up on technology is speaking up for a new workplace landscape, and it only makes sense to use the same technology that has influenced their lives to understand them. Without comprehensive data insights, companies can't fully grasp the future of work and, therefore, can't accommodate a new workforce demanding new shifts.
For companies to stay ahead of the workplace changes Gen Z will initiate, it is important to listen to Gen Z employees, allow them to voice their concerns, and work closely with them to build an environment where inclusivity, mental health, flexibility and meaningful work collide.
Aneesh Dhawan is the CEO and co-founder of Knit, the Gen Z insights platform.