'Many employers are integrating workplace benefits that make it easier for employees to save for retirement while paying down student debt'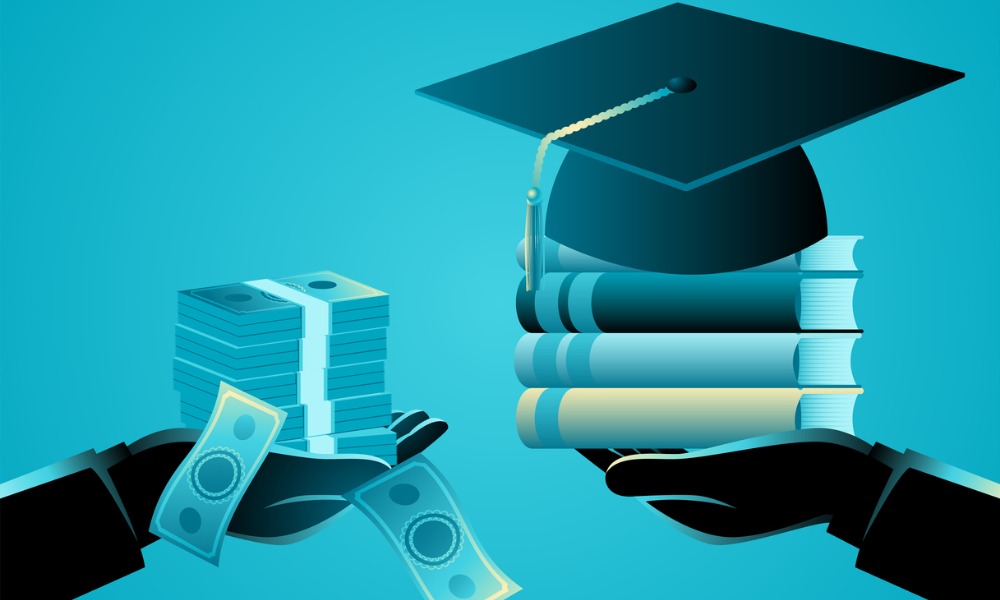 After a more than three-year hiatus from federal student loan debt repayments, interest will be reactivated this week, and first payments will be due for most starting in October.
With so many employees about to see their monthly fees go up substantially, there is an opportunity for employers to leverage related benefits offerings to increase retention and recruitment.
"If you think about this convergence of people under a great amount of financial stress, and student loans now being due again, it's a big impact on employees, so they're looking to employers to find additional resources to help them in that area," says Tom Kelly, Principal and Voluntary Benefits Leader at benefits consulting firm Buck, a Gallagher Company.
In addition, student loan debt support for employees can be an opportunity for organizations to stand out.
"It is a very competitive market right now for workers, and especially when you get into specific job classes – healthcare, nurses, engineers, high-tech positions where you're really competing for talent – your benefits matter" Kelly told HRD.
Young workers hardest hit by student loan repayments
A survey conducted by the American Student Assistance organization (ASA) found that 59% of younger workers are more concerned about student loan debt than about saving for retirement, and 89% said they would stay with their current employer five years or more if they offered student loan support.
The Consumer Financial Protection Bureau (CFPB) said that one in five student loan borrowers have risk factors that indicate they will struggle to resume their loan payments, and that the median scheduled payments for other debts have increased by 24% for borrowers who are returning to repayment this fall.
Additionally, the younger an employee is, the more likely they are to be looking for a new job, Kelly said. And younger workers are more likely to leave a job for better benefits elsewhere.
Companies can help ease financial burden through student loan debt assistance
Data analytics by Fidelity Investments has shown that workers enrolled in student loan retirement programs are projected to nearly double their 401(k) balances by age 65. They also found that employers that offer student debt repayment plans experienced a 78% reduction in turnover.
"To ease the mounting financial burden on borrowers, many employers are stepping in to help by integrating workplace benefits that make it easier for employees to save for retirement while paying down student loan debt at the same time," said Jesse Moore, senior vice president, head of student debt at Fidelity Investments, in an emailed statement.
Employers can also access federal retirement programs such as SECURE 2.0, which helps employers match workers' student loan payments with retirement fund deposits.
It is this sort of flexible or voluntary benefit that employers can offer to younger employees who might be looking for ways to lessen their ballooning debt payments. If expensive student loan assistance isn't an option, education and coaching are alternatives to pure debt repayment that still add value to a benefits offering.
"I think that's often a big barrier for most that have student loans. They don't understand that there are options out there that could save them money," said Kelly. "There are public programs available to everyone. And by providing guidance tools to your employees, they can, first of all, access these programs, provide support tools that allow them to pull in a student loan debt, help them understand what are the various options available, and then navigate the process for applying and staying in these programs to save money."