'It comes down to the leader creating that inclusive environment where there is empathy and no judgment,' says benefits specialist at Amway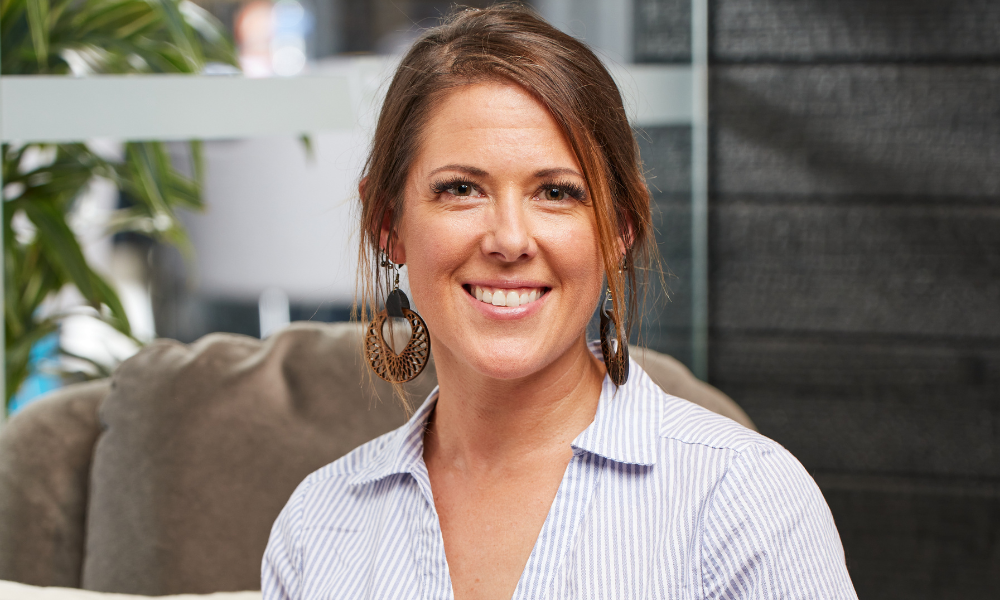 Mental health care needs in the workplace continued to rise this year, as a survey of large employers in the U.S. reported a 33% increase since 2022.
More than three-quarters (77%) of large employers reported an increase in mental health concerns in their workforce, compared to 44% last year.
The survey by Business Group on Health, which gathered data related to employer-sponsored health care from public and private entities representing over 19 million employees, also reported that mental health access and support will be a main focus for many employers in 2024.
Doni Lenhart (pictured), Senior Benefits Specialist at Amway, experienced firsthand the power of a supportive work environment when she had her own mental health challenges to bring to the table. She sat down with HRD at the recent "Influence Greatness" conference in Utah to discuss how her team is planning to support staff mental health in the coming year.
Establishing trust to encourage workplace mental health support
The first priority for her team is reducing stigma around mental health in the workplace, and creating welcoming and supportive spaces for employees to share whatever challenges they may be experiencing, she said.
"It all truly comes down to the leader creating that inclusive environment where there is empathy, and there's no judgment," Lenhart said. "I was suffering with some severe anxiety and depression a few years ago, and it was so hard for me to come out and admit to [my manager] what was going on. And when I finally did – oh my goodness, doors opened up … you no longer feel like you're alone anymore. I was able to do that because I had that level of trust with her."
The Business Group survey revealed that 86% of respondents said they plan to collaborate with employee resource groups (ERGs) to target specific groups and to promote well-being initiatives in 2024.
Regular consultation and involvement with their Employee Assistance Program (EAP) allows the HR team at Amway to tap outside resources, helping them navigate employee mental health situations on the ground and in real time.
'Dedicated nurse' acts as concierge for employees
Eighty-seven percent of survey respondents identified transparency as a potential tool to improve quality of care for employees and to help them make more informed decisions about health care options.
This year, Amway implemented a "dedicated nurse" feature into its regular benefits package, which acts as a "concierge" of sorts for employees who are experiencing medical challenges and need help navigating the health system, as well as mental health first aid training.
Aside from mental health training for management, a key mental health strategy for HR is "walking the talk," Lenhart said.
"'What's not working? What do we need to do better?' That can never stop, especially when you're thinking about benefits or mental health, or any of these other pieces that HR is involved with. There's always a way to do it better. There's always a way to look at it from an innovative lens to find maybe something that's more efficient, or more personable, or is closer to the target of what you're trying to get to."