Scheme could put workplace relationships in jeopardy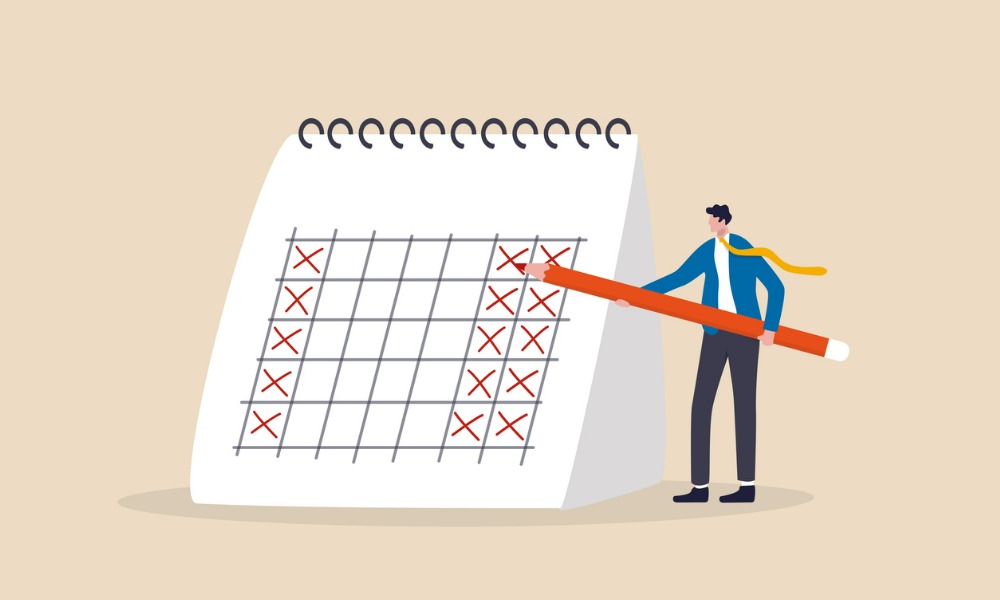 Nearly nine in 10 professionals (89%) across the world are keen for their employer to implement a four-day work week, indicating stronger demand for the scheme as more organizations trial it, according to a new report.
In a survey among 2,000 professionals, Robert Walters found that 46% of the respondents would be willing to sacrifice socialisation and relationships with colleagues for the implementation of a four-day work week.
Only few of the respondents would accept a 10 to 15% pay increase (16%) or office-based perks like complimentary lunch or breakfasts (2%) over a shorter work week.
The findings come as a four-day work week emerges as the most desirable perk on a job description for 44% of employees, followed by the ability to work from anywhere (28%).
Impact on workplace relationships
But employees putting a shorter work week above relationships with colleagues can have an impact on the company's culture, according to the report.
Research from across the world has revealed that employees are putting more premium on having good relationships in the workplace. In Singapore, 93% of employees consider a good relationship with colleagues as top non-monetary benefit.
"With 46% of professionals willing to forego socials and business relationships, companies should be mindful that poor company culture comes at a price," said John Mullally, Managing Director of Robert Walters Hong Kong, in a media release.
Four-day work week schemes have been gaining momentum across the world - with massive pilot tests carried out in the UK, Australia, New Zealand, and North America.
In Australia, organisations implementing a 100:80:100 work model said it made them appealing to many candidates, increased their productivity, and reduced absenteeism.
"During the six-month trial period, our capacity as an organisation increased by 11%, our sick leave reduced by a third, stress levels went down, work-life balance measures increased, our electricity usage decreased, and our employee Net Promoter Score went from 20-30 and now sits at 78," said Debbie Bailey, CEO of Momentum Mental Health.