As the COVID-19 pandemic continues to wreak havoc on the bodies and minds — not to mention spirits — of people across the world, the future is now when it comes to responding to the needs of employees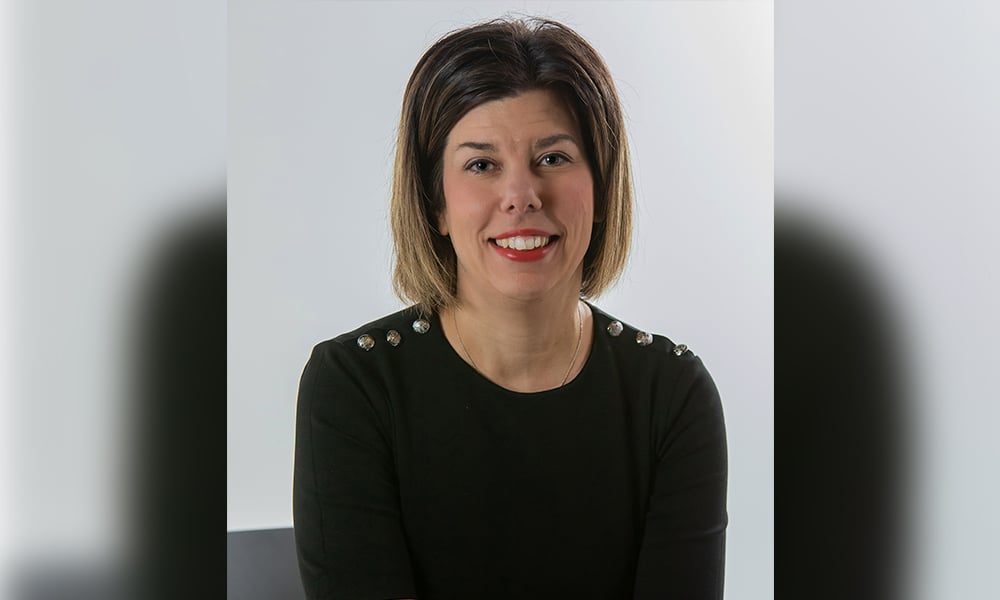 As the COVID-19 pandemic continues to wreak havoc on the bodies and minds — not to mention spirits — of people across the world, the future is now when it comes to responding to the needs of employees. Virtual healthcare has rapidly gone from a helpful service people were learning about to an essential solution.
"Prior to the pandemic, virtual healthcare was an emerging trend in the industry — we saw more clients looking to add this to their benefit plan and provide this solution to their plan members — but this has accelerated significantly in the pandemic," says Marie-Chantal Côté, Vice President, Market Development, Group Benefits, Sun Life Canada. "The pandemic really showed the value and the need to have various ways to access health care, particularly in the virtual space."
Mental health concerns
A recent Lumino Health survey provides some statistics that employers who may be on the fence should be paying attention to. According to the survey, nearly half of respondents report COVID-19 has negatively impacted their physical health and just under 60% report mental health impacts. While these findings are not likely a surprise to anybody that people are struggling in the current environment, Côté says that's a large number.
Two other important results were that out of those affected only 21% sought professional care, with 42% saying they would try virtual care as a healthcare solution. The survey also noted that while 72% of respondents are aware of virtual care — citing convenience (54%), no waiting rooms (50%) and the speed with which they can connect with a health care professional (40%) as the main perceived benefits — more than half (55%) don't know how to find services.
Wellbeing benefits
Because virtual services are still fairly new it makes sense people are still learning about it, but with social distancing one of the most important ways to combat the spread of COVID-19 it's more important than ever that people have alternative ways of accessing the care they need.
In March, Sun Life launched Lumino Health Virtual Care in partnership with Dialogue, a leading Canadian telemedicine provider, with the goal of making virtual care accessible to group benefit clients with an extended health care benefit. In the spirit of making a tough situation a little easier on everyone, it was provided for free until June 1 so plan sponsors could get it into their employees' hands as quickly as possible, at a time they needed it most.
"One of the things employers can do is provide virtual services such as Lumino Health Virtual Care within their benefit plan," says Côté. "It's simple for employees to use with clear directions and embedded experiences in the app."
Virtual health care
There are two aspects of Lumino Health Virtual Care that make it a great option — how the service is delivered and the breadth of what it delivers. The top three benefits of virtual care noted earlier — convenience, not having to sit in a waiting room and how quickly you can speak to healthcare professionals — are the best value of how it's delivered, Côté says. Then you look at what is delivered, which features specifically, and it really comes down to the continuity of care.
You start by clicking a button, triage occurs and then you have a quick appointment with a nurse or a physician. After that there's a review of your symptoms, an assessment and a personalized care plan. From there employees can get prescriptions written — and sent to the pharmacist or delivered to their house in some cases — get requisitions for lab tests or be referred to a specialist if indicated, and there's follow up from the practitioner as needed afterwards. It's the same across the country wherever your workforce is, and services are offered in French or English.
"We look for innovative, helpful, easy-to-access solutions," says Côté. "It's really important to us to help Canadians live healthier lives and we see virtual care and the delivery of virtual services as a core component of that."
Sun Life sees this as the future, and Côté anticipates more and more employers will want to offer virtual healthcare. She's also seeing it in other ways — the delivery of paramedical services, for example.
"Many Canadians have and are continuing to leverage virtual services," she says. "People are adapting — they have discovered a way to get the help that they need at the time that they need it most."