Level 3 Communications' Laurinda Pang works to ensure today's HR strategies will succeed in tomorrow's tech-based business world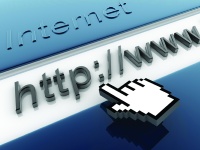 Level 3 Communications' Laurinda Pang works to ensure today's HR strategies will succeed in tomorrow's tech-based business world
Global telecommunications and internet services provider Level 3 Communications is less than two decades old, yet the company provides the infrastructure for a large portion of the internet and is responsible for the content delivery network that distributes Netflix and Apple media through the web. Chief HR officer Laurinda Pang, responsible for over 10,000 employees worldwide, explains, "We've got one of the largest IT backbones, so we probably see, on a daily basis, anywhere between one third and two thirds of the world's internet traffic."
Pang has led Level 3 Communications' HR department since the company acquired Global Crossings Limited in 2011, where she served in a number of roles, including senior vice president of HR. Throughout the years, she has witnessed a number of technological developments that necessitated a forward-thinking and innovative approach to HR management.
"It's interesting because, if you think about telecommunications over the last 15 years, we were building things that people didn't even know could exist," Pang says. As a result, the specialized skills needed to build and maintain Level 3 Communications' technical infrastructure "weren't readily available in the marketplace".
Instead of looking externally for talent, Pang explored new methods of cultivating employees and training them to succeed in advanced technical roles.
"We've developed, predominantly in North America, an operations academy where we will take people with no domain experience or background in telecommunications, but have a technical sense to them," she says. "We'll bring them in-house for a three-month period, put them in intense training and relocation programs across our different operations disciplines."
Pang notes that she targets military personnel in particular because they have the "discipline and leadership" needed for many of the cutting-edge positions at Level 3 Communications. According to PR Newswire, Level 3 Communications was recently named a "2014 Military Friendly Employer" by Victory Media, and Pang says that at her end this strategy has been "really successful".
Outside of Level 3's Ops Tech Academy, Pang emphasizes that it's critical to target emerging talent before other firms can poach potential employees. She notes, "I think with the evolution of our industry itself, more talent that used to be homegrown is now being stolen."
While she says the reasons behind this are understandable, it presents a challenge that requires her to tackle her recruiting efforts from a very long-term standpoint.
Some of the ways Pang does this are "through apprenticeships, through spending a lot of time with technical schools, and recruiting very early on before people even think about graduating. You can go even deeper than that, and start to partner with universities and other organizations to start to morph their curriculum such that it's more applicable to you, so when people are graduating and ready to move on to a professional career, they're already well situated to what we're looking for."
Pang has also partnered with organizations such as Greenhouse Scholars, which takes high-potential youth from underprivileged areas and puts them into apprenticeships and training programs that prepare them for a career in the technical sphere.
While high-skilled workers are certainly in demand today, the problem is only set to worsen within the next decade. The Society for Human Resource Management reports that there will be an international shortage of 40 million college-educated workers in 2020, particularly in high-tech fields. They note that even though post-recession unemployment is still prevalent in North America, many jobs in the tech industry go unfilled for six months or longer. Thus, it is imperative that firms follow Pang's example and start to implement their own training programs, in-house mentoring channels, and partnerships with technical schools if they wish to remain competitive in future years.
NOT YOUR TYPICAL TECH FIRM
The culture within Level 3 Communications is not necessarily that of its Silicon Valley competitors. Headquartered in Broomfield, Colorado, Level 3 Communications may rival Google, Facebook and Microsoft in talent, but it has a corporate environment all its own.
Pang recognizes that many technical companies convey an atmosphere of a "fun, open environment, very casual, and highly innovative", but that's not what her company strives to be. "For us, as much as I want to say we're fun, we're not fun. We're actually a fairly maturing industry that requires discipline and technical expertise."
She points out that many of the tech firms in Seattle and Northern California build their business models to appeal to young college graduates with no families or looming responsibilities outside of work. When these young people do grow older, get married, and have children, they find themselves unable to fit into that culture any longer. Pang says she tries to foster an environment with a different set of values to that of those firms.
"Our employee value proposition is much broader than that. In North America, for example, health benefits is a really important aspect for a lot of our employees – they want differentiated health benefits and above-market health benefits." Of course, Pang notes that certain values are consistent across almost all tech firms, such as "the ability to create, the ability to grow in a career, the opportunity for challenging assignments and projects".
In addition, Level 3 Communications encourages extracurricular activity in the form of community involvement, and has set up a program called 'Level 3 Cares', to inspire altruistic action. As part of this initiative, employees can take paid time off to volunteer for a cause, request funds for a non-profit organization in which they have a personal stake, and partake in company-wide environmental sustainability efforts. Pang says these undertakings are "… so positive for the communities, but also so positive for the teams themselves to have that camaraderie and do things outside of the day-to-day".
COMPANY CHALLENGES
While Pang has been successful in a number of ways, she also faces challenges that have not seen speedy resolutions. Due to the rapidly evolving nature of the telecom industry, leadership can sometimes fall behind in observing the accomplishments of staff and providing for the most up-to-date opportunities.
"Do we do a great job just yet of moving talent around? No, but I'll tell you it's a huge focus of the senior and executive leadership. Do we do a great job of recognizing risks that every single employee takes? No, but there are some key risks and key opportunities that we do certainly see that will rise to the level of scope and scale that the executives would have visibility into."
In addition to these obstacles, Pang discusses the hardships that accompanied the acquisition of telecommunications network Global Crossing. After the $2bn purchase in 2011, Level 3 Communications doubled both its employee base and revenue. The biggest change was geographical, though, as Level 3 Communications became much more international and employees were now widely dispersed across the globe. Pang made it a priority to seek "harmonization" by "making sure that one group didn't feel superior or subservient to another". She took strides to integrate quickly and create uniform expectations of levels, benefits, salaries, and compensation.
Even with such extensive considerations, though, a major difficulty arose in trying to blend two very different organizations: one centralized and the other more distributed. While Pang says Level 3 Communications tries to stay "flexible" with regard to telecommuting and working remotely, without a clear policy staff can be confused and even frustrated. Thus, HR needs more precise language on the matter, so that the rest of the company can subsequently "fall in line and get on board".
LESSONS LEARNED
Part of what makes Laurinda Pang stand out among other HR directors is her background. In her time at Global Crossing, she was not only the head of HR but also had leadership positions in sales, marketing, finance, and product management. As a result, Pang is now able to view HR as one piece of a larger puzzle, and she tries not only to look ahead longitudinally but also to look broadly at her department's role in helping the overall company to succeed.
"I think any HR leader in today's hyper-competitive environment, regardless of what industry you're in, you better understand how your company makes money, and you better understand who your customers are externally. Because I think when you understand those two aspects – and clearly my background in different roles has allowed me to understand them – it's much easier to understand what's driving your organization, which of course is your internal customer.
"And when you can understand what's driving your organization, you know what their challenges are, you know what their business strategies are today and in the future, that's when you can design programs that are effective, that are truly delivering value to the company and to the employees themselves."
AT A GLANCE:
Level 3
Industry
Public
Traded as
NYSE: LVLT
Industry
Telecom
Founded
1985
Headquarters
Broomfield, Colorado,
USA
Key people
Jeff Storey (CEO)
Sunit Patel (CFO)
Products
Mobile telephony,
internet services,
content delivery
Employees
11,000
Website
www.level3.com
Company bio
Level 3 Communications is an international communications company headquartered in Broomfield, Colorado. It is one of only six Tier 1 internet providers in the world.