On International Women's Day, we have the chance to pause and celebrate the trailblazers of women's rights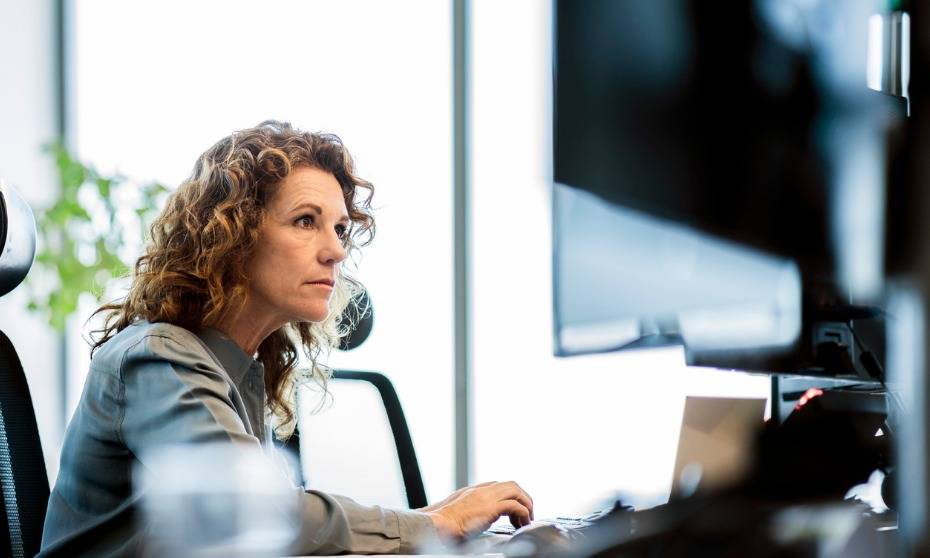 by Nancy Harris, EVP, Sage North America
On International Women's Day, we have the chance to pause and celebrate the trailblazers of women's rights and recognize how far women have come over the past 100 years. As much as I appreciate the chance to reflect on March 8th, let's be honest, one day each year just isn't enough. Just like we can't only think about climate change on Earth Day, as business leaders, it's our duty to empower the women in our companies year-round. We need to take the time to celebrate our collective successes, yet we must also take action to identify areas where organizations and communities can improve upon inclusion and diversity.
I've been lucky enough to spend over two decades in the enterprise tech industry. Much has improved since I first entered the workforce. Women now make up 53 percent of initial hires. Still, by the time women reach manager level, the proportion drops to 37 percent, then to 26 percent at the vice president level, and a mere 14 percent of executive committee roles.
Creating a supportive and inclusive culture was a discussion point that I and other senior business leaders have pondered. Just this past week, I sat around the table with community leaders, CEOs and senior business executives in Atlanta to share lessons learned and best practices. It isn't enough to simply meet a percentage point for women in senior roles. Executives and leaders need to think holistically about elevating the women of our workforce on International Women's Day and beyond. Providing mentorship and discussion opportunities to encourage growth and connectedness is key.
Create a culture of mentorship within your organization
Mentors catalyze both professional and personal development. A great mentor can help give voices to junior employees when it comes to advocating for promotions, participating in big projects, and making new connections.
Women (and men) advance faster, perform better, and choose to stay with their companies longer when they have effective mentors. Not to mention, 85 percent of women report that they need support navigating and advancing in the workplace, but are less likely to receive it when compared to their Caucasian male counterparts. Unfortunately, as of now, only about half of male managers are comfortable with mentoring women.
To help mitigate any gender bias, put in place a formalized mentorship program. Every manager should take on a mentee, and record progress and development throughout the year. The program will take off if your company sets aside designated spaces and time during the workday for mentorships, solidifying them as a crucial part of your organization. It's also important set up regular check-ins where both mentors and mentees can talk through program feedback, making sure the program improves over time.
Create opportunities for women to find a sponsor
Most decisions that impact our careers are made when we aren't even in the room. Having an advocate with the power to help you advance is key. Leaders must create a culture where women can find sponsors – other leaders in executive roles who truly care about your development, pushes your success and speaks up for you behind closed doors. Company-sponsored opportunities to foster connections is essential. People connect through commonalities and mutual interests. For example, employee resource groups - voluntary, employee-led groups that bring people together based on common interests, backgrounds or demographic factors such as gender, race or ethnicity - can be forums for people to meet advocates. To reinforce women mentorship and support systems, establish a women's resource group that provides a place for female employees to learn from their peers, develop leadership and networking skills, and gain greater visibility and access to female senior executives.
Beyond formal resource groups that meet on a regular basis, networking events can offer additional informal opportunities to strengthen the bond between women colleagues. There is no set script for networking events, they can range from formal workshops to casual happy hours to events outside of the office. What's more, they often require less facilitation than resource groups, with huge payoff. In a study from the Harvard Business Report, attendees of a single women-focused conference not only reported higher chances of promotions or raises, they also had overwhelming responses about feeling optimistic about the future and more connected to other women.
Women at all levels benefit from leadership networks and monthly events. Senior team members can meet the next generation of leaders, and entry-level women can find role models. Informal, large networking events can also spark casual conversations and forge friendships.
Keeping the dialogue open
It's important to make sure that the conversation around women's advancement in the workplace does not begin and end with International Women's Day. Yes, milestone dates are important moments for people to reflect together on a global scale, but to make real change and empower women, we must move beyond the holiday. Companies need to intentionally keep the dialogue flowing throughout the year. To keep women's empowerment in the workplace top of mind, companies can organize regular events or delegate hours during the month to discuss opportunities and challenges, and appoint people responsible for implementing ideas and plans.
The form of intentional dialogue can vary depending on a company's culture. Companies can host casual roundtable lunches where small groups of women come to talk about their experiences, or larger formal events with panel discussions and breakout sessions about how to enact progress. Regular check-ins between leaders and women on their teams can be an effective way to keep the women in your office feeling empowered throughout the year.
Of course, creating a diverse and inclusive workplace goes beyond gender, yet many women see gender as a hurdle of career advancement. There needs to be significant change to not only create a level playing field, but to also create a culture where all colleagues can look past gender and utilize talents and skills to create winning teams and business growth. As business leaders, we must play an active role in creating a more inclusive culture and growing leaders from within.