Nair & Co's vice president of human capital, Stuart Buglass, shares his opinion on foreign expansions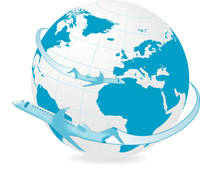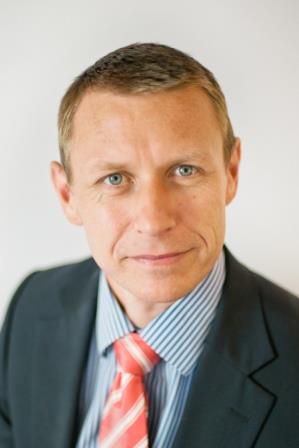 Nair & Co's vice president of human capital, Stuart Buglass, shares his opinion on foreign expansions.
Look before you leap, as the old saying goes.
These words of wisdom are especially important when making the leap into new foreign markets. Although opportunities for international business expansion signal growth, they come with inherent complications for human resource executives.
Unfortunately, there is no single formula for guaranteed HR success, because labor laws and employer regulations are determined and enforced regionally. I've helped establish Nair & Co. operations on four continents, and with this experience I have found that there is no one-size-fits-all approach to HR. I have learned that each country requires individual assessment of its local employment laws, tax codes and work culture.
As an HR director, I believe it's important to be aware of the hidden landmines when establishing an office overseas and how these can add to a company's costs.
A common mistake when budgeting for foreign employment is to factor just the base salary and social security costs as fixed "known" outgoings. However, in most countries you can add significantly to this list of mandatory costs.
In some countries such as Australia, Denmark and the UK, you will need to purchase additional insurance policies to cover workplace injury, and you'll be restricted to using local carriers to provide the coverage.
Whilst you expect to have to pay employees their basic salary during annual leave, it may come as a shock to discover that additional "allowances" or premium rates are often due. For example, in Norway this is 10.2% of total earnings (including bonuses). In Mexico, employees benefit from an additional vacation bonus equal to a minimum of 25% of their salary for each day of vacation taken.
It would be wise to closely track employee time spent at work, given that in most countries only executive-level employees can be excluded from the right to receive payments for overtime. In many countries such as Poland and Turkey, even the standard overtime rate is 150%.
The issue of overtime becomes even more difficult and costly when dealing with remotely managed employees who you don't have daily visibility over. One way of limiting your potential overtime liabilities is to ensure that your contracts of employment and local policies demand prior authorization for any additional work hours.
Be aware that costs can be driven by some left-field factors, such as whether your employee works from home. In France, this situation can require the payment of a regular allowance to compensate for the cost of utilities, home loans, etc. This cost amount is determined by the space devoted to a home office. In Belgium, a terminated sales employee will receive additional severance payments when compared to non-sales colleagues.
In many Latin American and Southern European countries, the mandatory nature of employment cost stems not from federal labour laws, but from collective agreements that are deemed to have direct application to all employers in a particular industry. For example, in Italy an employer's grading hierarchy, salaries, termination benefits and even rate of social security payments will be driven by the terms of the collective agreement.
Even elements considered to be local, such as US stock options, can generate additional costs abroad when offered to foreign employees, due to different rules on tax and employment rights. In Denmark, terminated employees with stock options are entitled to exercise not only vested but also unvested stock on termination. To reduce the impact, a well-drafted clause is recommended to stagger the grant and not just the vesting of stock.
For all these reasons and more, it's critical for HR executives to supply the management team with accurate employment-related information before decisions are made to expand into new territories. Whenever you feel uncertain about something, seek out expert advice. That's the only way to ensure that the overseas leap will mark forward progress, rather than becoming a stumbling block for your company's success.
This opinion piece has been edited according to Key Media's discretion.