Does this unidentified employee take the title as world's worst co-worker? One woman claims his "abusive" behavior affected her health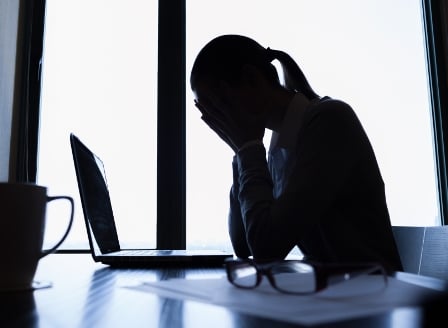 Most seasoned HR professionals are no stranger to unusual office antics but this unidentified employee may just take the title as world's worst co-worker after a board agreed his "abusive" behaviour had impacted his colleague's health.

Parole Board of Canada employee Line Emond was recently granted financial compensation and the right to a new workplace after arbitrators said the evidence was "abundantly clear" that her health had been negatively impacted by the employee's actions.

Identified only as 'Mr. X' in official documents, the employee's nefarious behavior included swearing loudly, passing wind, ringing his own phone to annoy others, and playing white-noise at his desk – among other things.

The Public Service Labour Relations and Employment Board issued the order last month, nearly four years after Emond filed a grievance against the Treasury Board for failing to accommodate her medical need to either work from home, or move to another office building away from the man.

Data quality manager Emond took approximately two years of sick leave citing "enormous stress" triggered by the man's behavior – a claim physicians later backed up.

While the employer's councel argued that Emond suffered from stress, not a disability, arbitrator Linda Gobeil ruled that Emond should be moved to another building and ordered that she be reimbursed for salary and benefits lost during her a portion of her time on long-term disability.

"I find it hard to believe that a cubicle could not be found in Ottawa in which the grievor could work," Gobeil wrote.

Interestingly, it seems Emond wasn't without fault and a harassment complaint filed by Mr. X against her was partially upheld leading to a verbal reprimand.

Manager Sheila Ouellette testified that Mr. X is and wants people to like him but sometimes behaves awkwardly. She explained that he had previously worked as a correctional officer and may have been finding it difficult to adjust to an office environment.

Ouellette also told the board that Mr. X was subject to intimidation, ridicule and mockery by colleagues who ganged up on him.

She also described Emond as "a strong personality who works very hard, who likes things to be done her way, and who is easily alarmed," according to the board's decision.

The unidentified employee continues to work in downtown Ottawa.