Cycling to work is on the up in the US – particularly if your office is urban, or you have a high proportion of well-educated young men in your workforce, fresh census data shows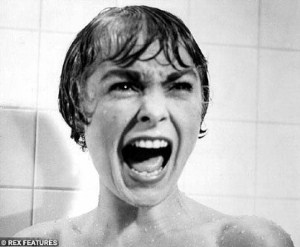 At Patagonia, employees aren't just paid to work: they're also paid to get to work – if getting to work doesn't involve a single-occupant vehicle. For each trip to or from work by bike, public transport, or carpool, employees are given $2, up to $500 a year.
The company prioritizes cycling because of its concern for the future of the environment, but for the outdoor apparel specialist, it also makes business sense. Patagonia is a certified B corporation, which requires it to report on the company's sustainability practices, and it's easier to do that when employees are logging the miles that they aren't driving, said Patagonia's Paul Hendricks, who runs the program, called Drive Less.
Last year, more than 60% of the company's employees across North America used the program to access the financial rewards. "It's been pretty effective in terms of getting people to participate in biking and bike culture," said Hendricks. "We use an online portal system, so people log in and report their miles, and out of that we averted 748681 single-occupant vehicle miles, which translates to averting 546238lbs of CO2."
Even amongst employees without such incentive systems, the number of US employees cycling to work has jumped more than 60% since 2000 – more than any other mode of transport, according to fresh census data.
Portland, Oregon has the highest bicycle commuting rate of large cities, at 6.1%
Highly educated workers with a graduate or professional degree are most likely to cycle
Men are more than twice as likely to cycle than women
The average time of cycle to work is 19.3 minutes
Workers in the South are least likely to cycle
Workers in large cities are much more likely to cycle
And employers are seeing the benefits of the increased numbers: multiple studies have shown that regular cyclists are absent from work less often than non-cyclists. However, it does mean more demand for facilities like showers and bike racks – and that often comes at no small price. Last year, Seattle-based company Kemper Development installed bicycle facilities at its office complex suited to house 33 cyclists. The set of racks, lockers, shower rooms and vending machine outfitted with spare parts and energy bars cost $300,000. However, compared with the average cost of a single car stall in a covered parking lot, it's not much: parking spots can cost about $40,000 apiece.