The Secret Intelligence Service said the spy wouldn't make the cut and their reasoning will sound awfully familiar to HR professionals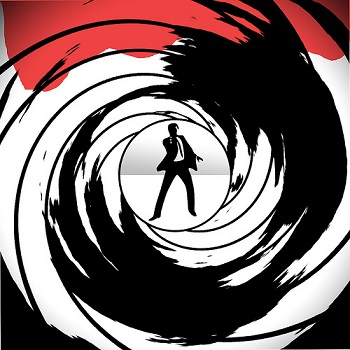 The Secret Intelligence Service (SIS) has launched a recruitment drive to coincide with the release of the new Bond film but it seems their standards are little higher when it comes to modern members as the agency also revealed the infamous 007 wouldn't be offered a job.
"James Bond would probably not be successful in joining SIS, if he were to apply," an intelligence source told Buzzfeed. "Teamwork is central to SIS' ability to deliver intelligence, and heroes working alone rarely achieve much."
Instead, the British intelligence agency – commonly referred to as MI6 – is looking for emotionally intelligent, sociable spies who understand the "human side" of gathering and reporting information.
"Having a high degree of emotional intelligence is every bit as important to SIS as educational attainment," the source added. "They want people with a real passion for human interaction, understanding others and dealing with the sometimes complex nature of human relationships."
In contrast, James Bond usually operates alone and with little regard for others – he may be an extreme example but his lack of emotional intelligence is actually something that's becoming prevalent in workplaces across Canada.
A Ipsos Reid study commissioned by the Great-West Life Centre for Mental Health in the Workplace measured the emotional intelligence of managers in Canada, specifically relating to how they would respond to the emotional distress of their employees.
"Across all sectors, managers and supervisors were rated as having more challenges than strengths in all measured emotional intelligence skill areas," revealed Mary Ann Baynton, Program Director at Great-West Life Centre for Mental Health in the Workplace.
"These included dealing with other people's negative reactions and emotions, understanding and managing one's own reactions, and communicating effectively or resolving conflict," she added.
The survey also showed that almost half of respondents were rated as challenged in one or more of these skill areas and only one per cent was rated as strong across all measured areas.
"The good news is that 91 per cent of Canadian managers and supervisors recognize the importance of improving their emotional intelligence in the workplace," Baynton told HRM. "Additionally, two out of three respondents indicated that they could do their jobs more effectively if they could better manage distressed workers."
Baynton also pointed to the
Managing Emotions
module on the centre's,
Managing Mental Health Matters
program, which she stressed is a key resource to help employers assess and improve emotional intelligence.
More like this:
Can one manager really replace an entire HR team?
Should your company follow the UK's lead?
Are people really your biggest cyber-security risk?