The desperate measures some employees resort to in order to meet their goals are so ridiculous it's almost amusing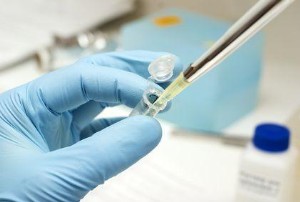 It's not uncommon to lure employees toward higher performance with a carrot and stick. At Wells Fargo, employees at retail branches in Los Angeles had to open a set number of customer accounts, or lose perks. Late last year, it was found that the policy caused dozens of staff to take shortcuts, opening accounts in customers' names without their knowledge, and in some cases forging signatures. The LA Times reported that managers even pressured workers to stay late to call friends and family and persuade them to sign up if not enough accounts were opened that day.
While the bank's case is extreme, it highlights the risks of pay-for-performance systems, a topic that has been at the center of much debate recently in HR circles. Bonus systems are much like hardcore drug addiction, explains Pawel Brodzinski, CEO of Polish web development company Lunar Logic.
"After you get used to getting bonuses for performance, you just treat it as something that you are sure that you would get," says Brodzinski. "Then, getting another bonus of the same amount is neutral for you. Not getting the bonus of the same amount feels for you like a punishment, and obviously if I want to keep you as happy as you were, I have to give you more and more and more."
Echoing the sentiments of multi-nationals Microsoft, Adobe and Lear, Brodzinski does not endorse connecting pay with performance appraisals.
"In theory we're discussing what kind of performer you are, but in practice we're discussing what money you're going to get," he says. "Some people will fight as hard as possible because everything they can haggle with their managers means real money they're going to get. By this point, discussion loses its value. It's not about feedback or becoming better; it's about give me two (out of five), not one, because two means that I'm getting more money."
In the US, just over 30% of employees surveyed by Kelly OCG said a portion of their compensation was variable according to performance, a relatively low figure on a global scale. In many Asian countries, about 70% of employees had some level of variable compensation, while Scandinavian nations had the least variable pay, all with about 30% or fewer employees reporting receiving it.
You might also like:
3 ways to improve HR's most-hated process
Chinese executives get highest severance benefits
Comment of the week: Cash bonuses ineffective for motivating staff