The certification controversy between the HR Certification Institute and SHRM has split the HR world. Is it a cash grab or truly a matter of competency?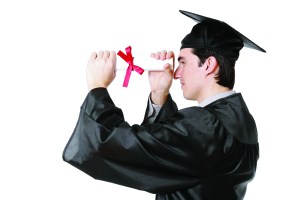 What motivated the Society for Human Resource Management to cut ties with the Human Resource Certification Institute? SHRM claimed it was a matter of needing more competency-based certifications, but HRCI executive director Amy Dufrane said the HRCI exams have always been competency-based. "In fact," she said, "for the past two years 89% of HRCI certificants have recertified their credentials because they hold them in such high esteem."
---
---
However, Dufrane ducked a question on whether SHRM had ever raised concerns about the certification process with the institute. In a press release announcing the change this month, SHRM CEO Henry Jackson said the society had been working towards the change for several years, but he was not available to make further comment.
Xceptional HR CEO Jessica Miller-Merrell has been certified by HRCI for 11 years, and is also an approved provider of credits. She said the requirements for courses to be approved for credits weren't perfect, and that she had raised concerns with HRCI a number of times. "In a way I agree with the change," she said, "I just don't like how it was communicated."
Miller-Merrell, who has SPHR certification, said she was unsure of where to go from here for her own credentials. "In addition to taking the test, I've probably spent in excess of $5000 over my career on the certification... It's going to be another likely fee and, I'm certain, a process for me to go through," she said.
SHRM has not released pricing or a detailed course structure, but there is no doubt it will benefit financially from the change. "SHRM is a business, just like everybody else," said Miller-Merrell. "They say there isn't a monetary side to it, but it's likely that there is."
It's been around for 38 years, but HRCI's existence may now be threatened by SHRM's lack of endorsement of the product. Miller-Merrell commented that it's likely to be a death sentence for the organization, but Dufrane disagreed.
"The future looks great," said Dufrane, "HRCI is here to stay."