Companies who can't boast a 'good egg' employee culture may need to 'get cracking' and learn from this group of highly engaged Egg Farmers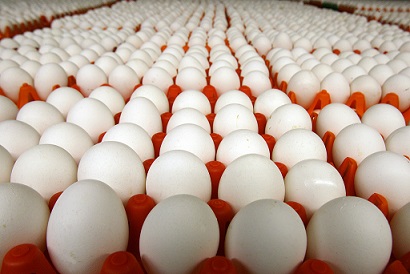 Companies who can't boast a 'good egg' employee culture may need to 'get cracking' and learn from the highly engaged Egg Farmers of Canada.

Yesterday, the company was named as one of the National Capital Region's Top Employers for 2016, making this the fourth consecutive year of recognition.

The agriculture organization was singled out for parental leave policies, health and wellness initiatives, and evidence of strong employee engagement.

Egg Farmers of Canada said its HR practices focus on ensuring the careers of its 58 employees are "enriched through professional development and specialized training programs", leading to a "high level of employee engagement".

As a result, the company has entrenched a low turnover rate, with its longest serving employee having helped farm eggs with the group for 38 years.

"We care deeply about our work, our employees who are essential to our mission, and the broader society in which we carry out our business," Egg Farmers of Canada CEO Tim Lambert said in response to the recognition.

Egg Farmers supports parents with parental leave top-up payments of up to 70% of their salary for 15 weeks, and helps employees balance their work and personal schedules through flexible hours and reduced summer hours.

Employee wellness is encouraged, with an onsite fitness facility available to employees at all times, while Egg Farmers supplies other on-site amenities such as free underground parking, ample bike racks and a rooftop patio.

Egg Farmers also fosters employee performance through its peer-nominated "Good Egg and "Get Cracking" awards at its annual staff conference, in tandem with regular internally and externally sourced employee feedback surveys.

The group aims to provide an atmosphere helping employees deal with the demands of their role while driving job satisfaction, productivity and loyalty.

"We hire the best and brightest and we nurture their development by providing opportunities to all employees to improve their skills through professional development and training. Together we take pride in managing and promoting Canada's supply of fresh, local, high-quality eggs," Tim Lambert said.

Egg Farmers of Canada has previously been named by Waterstone Human Capital as one of Canada's Most Admired Corporate Cultures. The National Capital Region's Top Employers recognises employers in the Ottawa-Gatineau metropolitan area that lead their industries in offering exceptional places to work.