And why is the global chocolate empire paying to send them there?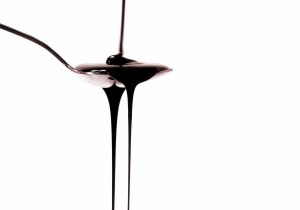 Coral reef rehabilitation is the sort of project one might expect from Greenpeace, not Mars. But this month, the company has flown about 11 employees from offices across the globe to an Indonesian island called Sulawesi, where the company has a cocoa processing factory. There, employees will spend a week developing a marine protected area to restore the island's natural ecosystem – all at the urge of the company, which covers every cost involved for the employees.

Why would a global chocolate company do this? It started as an idea from an owner in about 2007, and the following year, a small group of four employees were sent to Ghana, to volunteer in the community. Annette Aitkenhead was among them, and now she runs what's called the Mars Ambassador Program as the company's senior manager of global community engagement.

Apart from the sustainability and marketing benefits the program gives the company, it also helps employee engagement – especially across international borders, since employees come from all corners of the company to volunteer. But it can do that for more than just the 100 employees who get to participate each year, said Aitkenhead.

"We have over 75,000 associates, so we're really looking for ways we can take the experience of 100 associates and multiply that," she said. "One thing we've been trying to do a better job of is leverage social media. We're trying to tell our story better to internal folks, to external folks, to friends, to family."

But amongst those that have heard the stories of the ambassador program, it's already doing wonders for employer branding.

"Especially when we're recruiting associates early on in their careers, we definitely have realized that … they want more from a company than a salary: they want a company that wants to do good. So we absolutely leverage programs like this to bring in talent into the organization," said Aitkenhead, "because the landscape has changed dramatically and it's almost expected of the organization."

Internally, Mars is also seeing results – and measuring them as best they can. Participants' supervisors are surveyed immediately following their trips, and a few months down the track, so that any changes in performance can be tracked. And the company is putting together a model so that they can apply a dollar value to the hours volunteered.

And while not every employee will get the chance to join the ambassador program, Mars also offers employees the chance to spend 8-16 hours volunteering locally each year.

"There is absolutely no reason why everyone in the world in this company does not have the opportunity to volunteer if they choose to do so," said Aitkenhead.