Plus, find out which city is legislating to ban employers from demanding social media login details of staff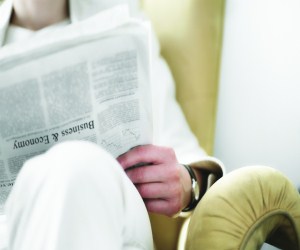 Silicon Valley just doesn't stop hiring
A survey of hundreds of hiring managers in Silicon Valley shows 41% of firms in the region intend to increase hiring in the coming quarter, while less than 5% intend to decrease hiring. About 80% of the 13,600 jobs added to California in the past quarter were in the San Francisco Bay Area, which is seeing the highest job growth in the state. And with all that hiring, no doubt there's plenty of room for new HR positions.

AOL CEO Tim Armstrong still not winning any favors
At AOL's invitation-only Makers Conference last week, CEO Tim Armstrong refused to take questions from the audience. The conference, which claimed to "reset the agenda for women in the workplace", raised eyebrows for its timing soon after Armstrong's controversial comments about "distressed babies".

Retailer attempts to close income inequality gap
Fashion retailer Gap Inc has promised to start paying its US workers at least $9 an hour as of June, bumping the figure to $10 an hour next year. "To us, this is not a political issue," wrote CEO Glenn Murphy in a public statement. "Our decision to invest in front line employees will directly support our business, and is one that we expect to deliver a return many times over." About 65,000 workers at Old Navy, Banana Republic, Gap and Athleta will be affected.

Florida county moves to restrict employers' social media muscle
Following similar movements in other parts of the nation, a new bill in Tallahassee, Florida, has been proposed to ban employers from demanding social media login information from staff. Currently in Florida, an at-will employment state, the practice is legal.

Move to double minimum wage for hotel chains
If passed, an ordinance introduced in the Los Angeles City Council will require 87 large hotels to pay staff a living wage of at least $15.37 an hour. The figure is nearly double California's current $8 an hour minimum.

Workers not lovin' it at McDonald's franchise
A former McDonald's franchisee will pay more than $200,000 in back wages to nearly 300 former workers after losing a lawsuit. Andy Cheung hired 178 foreign workers, most of whom were in the US on the J-1 visa program, and failed to pay them legally for work at his six restaurants in Pennsylvania.