A new study reveals that people who have a racially diverse group of friends make better employees.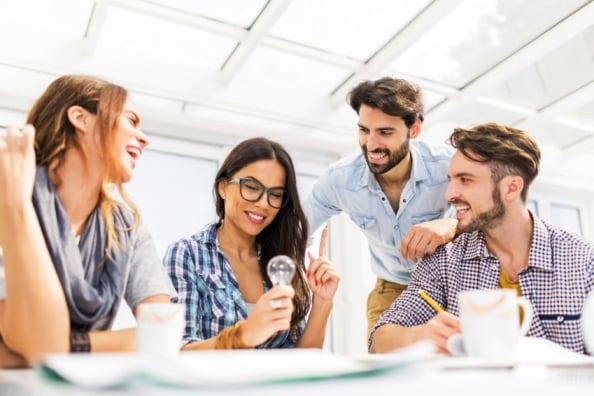 Do you ever ask employees - or more importantly job candidates - about their friends? When you're checking out their social network profiles (yes you do!) do you notice the ethnicity of those they mix with?
A new study suggests that those who have racial diversity in their friendships will perform better as employees.
The study by The Ohio State University's Fisher School of Business found that those with a diverse social group are likely to have a diverse work group too. That's because we identify with groups – it's human nature – so those who are used to a varied group outside of the workplace are better able to identify with a wider group in work.
The study, which was authored by Staffanie Wilk and Erin Makarius, focused on more than 200 customer service centre workers at a financial company. Using data from the employer and surveys completed by workers they analysed workplace and external relationships.
The authors then spoke to supervisors and found that the employees identified as having wider social and workplace friendships also rated highly with their managers. They were said to be more trusted and hard- working than their peers. This, the study concluded, was because people are more likely to help people that they are friends with, or at least identify with.
Phys.org reports that author Steffanie Wilks noted: "Trust can be built on deeper similarities than just sharing the same race. Here we find that there's more trust when they share similar values and beliefs when it comes to the kinds of friends they have."
As employers strive to build diverse workforces there are tensions that arise. Interestingly this study finds that where friendships can be formed in the workplace those tensions are less likely, but that those friendships are most likely to happen among those who already embrace diversity in their personal lives.