A single remark can't support a retaliation lawsuit – "no reasonable person would believe that" says judge.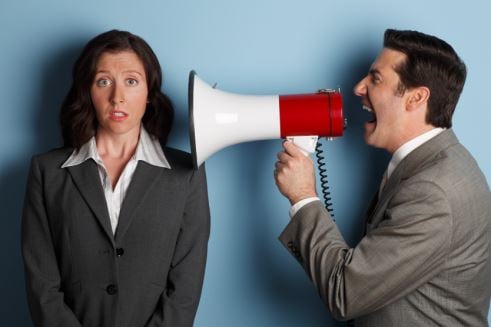 One worker's questionable lawsuit has ended in a win for common sense as an appeals court confirms a single incident cannot support a retaliation claim.
The news will come as a relief to employers who, following numerous changes to employment law, have a rise in retaliation claims over the past few years.
The judgement reiterates that employees will have to provide all-encompassing evidence, if they wish to prove they were unlawfully retaliated against.
The case
For some reason, City of Houston employee Harry Singh decided to use the phrase "Heil Hitler" in a meeting – insensitive Singh was later informed by co-worker Courtney Satterwhite that his remark had offended their colleague, Daniel Schein.
Singh then apologised to Schein, who declined to file a formal complaint, but Satterwhite reported the incident to HR anyway. Chris Brown, the city's chief deputy controller was informed and Singh was verbally reprimanded.
Ideally, the story ends here – but when Singh became Satterwhite's supervisor some months later, the promotion caused problems between the pair.
Singh disciplined Satterwhite for a number of issues, including being absent from his desk for long periods and changing office procedures without notifying other employees.
#pb#
Eventually, given ongoing performance issues, Singh suggested Satterwhite be demoted. The city controller agreed and he was dropped two pay grades.
Feeling thwarted, Satterwhite went to the EEOC and claimed he was being singled out for discipline because he had filed the "Heil Hitler" report. He made a formal charge of unlawful retaliation and brought suit in federal court.
The decision
When the case was first heard, the federal district court ruled that the city had "ample and reasonable grounds" for demoting Satterwhite so it was not an unlawful retaliation.
When the case was heard inthe appeals court, the judge's comments were clear cut and, thankfully, perfectly in line with common sense.
"No reasonable person would believe that the single 'Heil Hitler' incident is actionable under Title VII," the judge said.
"The Supreme Court has made clear that a court determines whether a work environment is hostile by looking at all the circumstances, including the 'frequency of the discriminatory conduct; its severity; whether it is physically threatening or humiliating, or a mere offensive utterance; and whether it unreasonably interferes with an employee's work performance.'"
The judge then added that "isolated incidents, unless extremely serious, do not amount to actionable conduct under Title VII."