A major news outlet is making headlines for all the wrong reasons after it implemented "invasive" technology in its office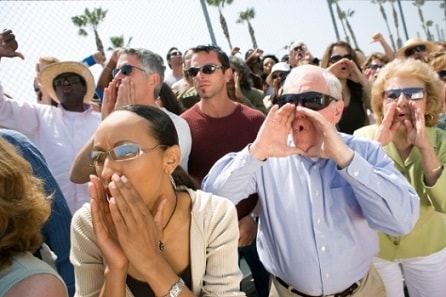 A major news outlet is making headlines for all the wrong reasons after it implemented "invasive" technology in its office – only to have the devices removed a day later.
On Monday morning, employees at the
Daily Telegraph
were outraged when they discovered monitoring boxes had been attached to their desks, Buzzfeed UK reported.
The British-based newspaper then emailed employees mid-day, informing the workforce that the monitors would be in place for four weeks in an attempt to improve energy efficiency.
Bosses claimed the tracking would help the
Telegraph
"make ​our floors in ​the building as energy efficient as possible" while reducing "the amount of power we consume for heating, lighting and cooling the building at times of low usage."
The National Union of Journalists was quick to react and assistant general secretary Seamus Dooley said the monitoring had no place in the office.
"Employers must adhere to strict rules governing the collection of data in the workplace," he stressed. "Workers have very strong privacy rights and these must be protected."
Dooley also criticized the employer for failing to pre-warn employees.
"The right to be consulted on new procedures governing such data is enshrined in law," he said, adding that the NUJ would resist "Big Brother-style surveillance in the newsroom."
The controversial devices – produced by OccupEye – are able to track when an employee is present at his or her desk via heat and motion sensors. The company's website emphasizes claims it can help employers "absorb the cost and scale of nationwide workplace inefficiency."
Workplace psychologist Eve Ash told the Sydney Morning Herald that such devices are a worrying invasion of privacy.
"This was amazing, and to do it with no discussion whatsoever was unbelievable," Ash says. "We already have workplaces where trust is so susceptible to being damaged and this is like a giant sword through that trust."
Unsurprisingly, the newspaper has since removed the contentious devices.
"In the light of feedback we have received from staff it has been decided to withdraw the under-desk sensors immediately," it said in a statement. "We will be looking at alternative ways to gather the environmental sustainability data we need and will keep staff in touch with any new proposals."
More like this:
Fake funerals held for stressed-out employees
Why should HR pay an interest to Gen Z?
Shocking employee death at major airline