When hiring additional staff, approaching recruitment like a marketing campaign can help you bring in candidates ideal for your firm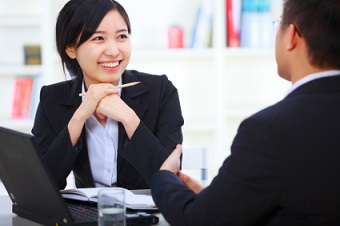 The present generation of workers is no longer interested in staying with a company until retirement. Instead, they are aware of their career options and are eager to explore the different paths available to them.

For firms looking to attract the best candidates within this ever-changing environment, recruitment should be designed using three key tactics, Amanda Mock, online entrepreneur and podcast host, wrote on Huffington Post.

1) Know the market
It is essential that employers know why candidates are looking for work in the first place, Mock said. Looking at a recent study by iCIMS, 52% of those in the job market aren't actively looking for work but are willing to entertain the idea of switching jobs.

"According to the same report, many of these individuals are looking for better compensation, stability, and benefits when considering different employment opportunities," she said.

For employers that understand this, the hiring process can evolve from simply looking for the right people to repositioning the company by highlighting its benefits, compensation and perks.

2) Leave a good impression
A company's public appearance plays a huge part in how well it can attract candidates who work hard and fit in with the corporate culture, Mock writes.

"The purpose of branding is to communicate clearly to others what your company stands for, who you are as a collective, as well as the values and characteristics that make your business great. It goes much further than beautiful colours and fonts."

Great branding will help HR find people who share the right vision and goals, who are motivated in ways that go beyond simply doing work for a firm.

3) Keep in touch with potential hires
Even though a person isn't exactly suited for an open position, that doesn't mean HR needs to shut them out of the conversation entirely. In fact, it's better to maintain a relationship with these prospective candidates as this may make it easier to fill vacancies which emerge later on.

"If you apply basic marketing principles used to maintain a lead in a sales pipeline to your hiring process, you enable yourself to lower the amount of time it takes to fill a position and build a strong relationship with that new hire even before they go to work on their first day," she said.