And you don't even have to work there to get it. "Friends of the company" can also receive the cash for a successful referral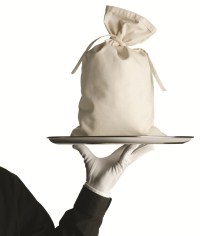 A good computer engineer is notoriously hard to get in San Francisco, so data search engine business ThoughtSpot has had to offer a unique strategy in order to attract talent: a $20,000 referral bonus.

The bonus is offered not only to employees, but also to "friends of the company" who tip the startup off to new talent – as long as the new hire sticks around for at least three months.


The company is looking to quadruple in size over the coming year, from 25 staff members to 100. CEO Ajeet Singh wanted to bypass recruiting companies, which can be difficult as a small, relatively unknown company. Though the bonus sounds excessive, it's comparable to the amount he would have had to pay a staffing company for the same service.

"Our thinking was people don't listen to recruiters," he said. "But they listen to their friends."


ThoughtSpot isn't the first to take this approach, however. When genomic analysis company DNAnexus moved to Silicon Valley in 2011, it made waves for offering a $20,000 referral bonus, too.

A recent WorldatWork survey demonstrates just how extreme this system is. Only 3% of companies offer referral bonuses more than $5,000 – and that's for executive and upper management positions alone. Not a single one of the survey respondents offered a bonus above $5,000 for any positions below middle management. And perhaps that's why for the average company, only one in ten new hires comes from an employee referral.