And you don't even have to work there to get it. "Friends of the company" can also receive the cash for a successful referral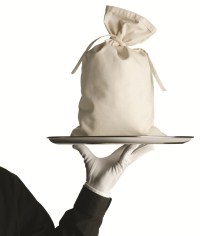 A good computer engineer is notoriously hard to get in San Francisco, so data search engine business ThoughtSpot has had to offer a unique strategy in order to attract talent: a $20,000 referral bonus.

The bonus is offered not only to employees, but also to "friends of the company" who tip the startup off to new talent – as long as the new hire sticks around for at least three months.