Or, why having a powerful advisory board is so important to keep your leadership team in check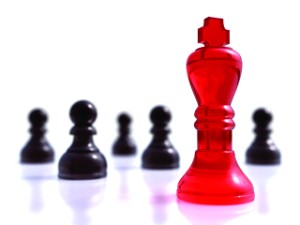 Watch how much your CEOs are getting compensated: if it seems excessive, it could well be affecting firm performance, according to an analysis of more than 300 publicly traded firms by the University of Delaware.
When CEOs had compensation that was significantly higher than the next most highly paid executive, or when they were paid significantly more than other firms of a similar size and risk, performance and dividends tended to be lower than average.
However, the effect of CEO self-interest was mitigated by powerful company boards, said study author Katalin Haynes.
"Some CEOs appear to direct more of the firm's resources toward themselves than others and this can occur more when managers have a lot of discretion or have a short tenure, or if the board is weak," said Haynes. "Interestingly, we found that the negative effects of executive greed on shareholder wealth decrease as CEOs experience more time in their role."
According to Equilar, the highest paid CEOs in publicly traded American firms are:
Charif Souki, Cheniere Energy, $141,949,280
Mario Gabelli, GAMCO Investors, $85,049,800
Lawrence Ellison, Oracle, $78,440,657
Leslie Moonves, CBS, $65,589,245
W Nicholas Howley, TransDigm Group, $64,214,656
Don Mattrick, Zynga, $57,814,391
Richard Adkerson, Freeport-McMoRan Copper & Gold, $55,260,539
Jeffrey Weiner, LinkedIn, $49,071,364
Stephen Kaufer, TripAdvisor, $39,014,227
Phillipe Dauman, Viacom, $37,186,099