A same-same workforce fosters unchallenging debate, which may undermine quality decision-making and ultimately impact profitability.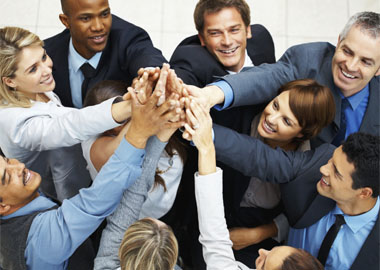 Creating a diverse workforce may be important for moral and ethical reasons, but it's also crucial for business success, according to leadership and people-management expert Karen Gately.
"Leaders are wise to recognise the impact a broader demographic of employees and leaders can have on the performance of a business," said Gately, co-founder of HR consultancy Ryan Gately.
"People with differing views and insights engaging in healthy, robust debate can have a significant impact on what a team and business is ultimately able to achieve, while the limitations of building teams of people who think, feel and behave alike shouldn't be underestimated."
People with similar backgrounds or experiences often bring shared perspectives, and while this supports a collaborative work environment, a lack of challenge and debate is likely to "undermine the quality of decisions made and results achieved", Gately warned.
She pointed to a recent '
Gender agenda
' study by Insync Surveys (in conjunction with Gender Worx and Board Benchmarking), which found that gender diverse Boards add greater decision-making value.
The report showed that "gender diverse board members perceive they add more organisational value through the quality of their decision-making… [due to] their fresh thinking, different styles of contribution and personal capabilities that build unity."
"To grow market share, businesses need to understand the value of diversity beyond ethnic or cultural background. The growing spending power of women and the LGBT community, for example, make these groups of people critical to understand," Gately added.
"While a more diverse workforce isn't all that matters to driving bottom line results, it certainly helps a business to be more in tune with more customers. And put quite simply, when people within the organisation understand the people they are selling to, better results typically follow."
You might also like:
Is diversity best left to white men?
Workers with burqas - what you need to know
Why you should hire employees with disabilities