The guilt of knowing his uninsured teenaged employee could be killed by brain cancer was too much for this Texan employer to bear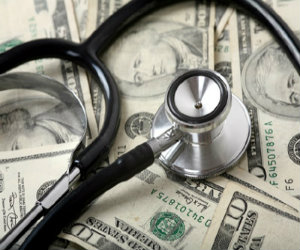 A Texas business owner is paying a high price for not ensuring his employees were covered by health insurance.
Michael De Beyer, who owns Kaiserhof Restaurant in Montgomery, will be auctioning his 15-year-old business to help pay medical costs of waitress Brittany Mathis. When the 19-year-old was diagnosed with a brain tumor, she could no longer afford treatment, or even to find out whether it was malignant.
Mathis had no insurance either through her family or her employer, and was not signed up to healthcare through the Affordable Care Act. So De Beyer resolved to take care of her by donating proceeds from the sale of his business.
The owner will be auctioning the restaurant at a reserve price, and anything above 50% of the estimated value will go to help Mathis. De Beyer told
However, critics have pointed out that he has been attempting to sell the business for several years, and is taking advantage of the opportunity to generate publicity so he can dispose of the restaurant.
You might also like:
Three ways the ACA can save you money
No faith in HR to understand health care reform
Benefits: Are you wasting thousands?