The global organization has been accused of abandoning the worker while she was being ruthlessly harassed online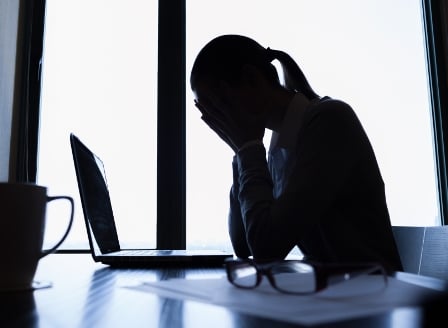 (Bloomberg) Nintendo fired product manager Alison Rapp last week, citing her violation of a corporate policy barring moonlighting. It wasn't the kind of personnel move that would rise to the level of newsworthiness, except that at the time Rapp was dismissed, she was also the focus of Internet attacks that are periodically directed against women in the video game industry. When the Internet outrage machine can prove damaging both to companies and their employees, what responsibility do employers have to stand by their workers?

Over the past few months, Nintendo released American versions of a few games, toning down sexed-up depictions of teenagers and eliminating a feature in one that allowed people to change the size of female characters' breasts. This inspired outrage from a large group of male gamers. The skirmish quickly grew to resemble Gamergate, a controversy in which malcontents have directed sexually explicit attacks at a series of prominent women in the industry.

Looking for scapegoats at Nintendo, the angry gamers identified a few employees involved with translating games for an American audience. They targeted Rich Amtower (a producer) and Rapp, digging into their Internet histories and private lives. Rapp was an odd target. She didn't have control over the game localization, and she publicly said she actually wanted to include the breast-size selector in the American version. Still, the fervor against her grew after the online mob found and disseminated tweets and an old college essay that seemed to show that she tolerated the sexualization of minors. On Twitter, she was labeled as an apologist for child pornography.

Rapp had already drawn some ire from corners of the gaming community in the past for having spoken out against harassment of women online. This time, her critics came for blood.

People posted the contact information for Nintendo executives and encouraged others to call for Rapp's dismissal. Nintendo reviewed her tweets and removed her status as a spokeswoman for the company, she said in a tweet, before eventually firing her. Last Wednesday Rapp tweeted: "Today, the decision was made: I am no longer a good, safe representative of Nintendo, and my employment has been terminated."

Nintendo said in a statement that Rapp had been fired for holding a second job in violation of company policy. On Twitter, Rapp claimed her second job was one of any number of potentially damaging pieces of information that people had dug up and anonymously relayed to Nintendo. She claimed that Nintendo allows employees to moonlight. An employee code of conduct posted on Nintendo's website does not list holding a second job among the situations it considered inappropriate conflicts of interest. Neither Rapp nor the company responded to interview requests.

Many people have a tough time believing that the timing of Rapp's dismissal wasn't related to the harassment she faced. Some of the things that people surfaced about Rapp—photos in revealing clothing and the comments on child pornography and underage sexuality—could be seen as a liability for the company. This wouldn't be the first time that a tech company fired a female employee after a controversy of sex and gender in the industry.

"She appears to have given them cause to fire her (working another job, inappropriate public tweets)—even though that might actually be pretext for getting rid of her because of the high-profile harassment she's receiving,'' Kate Klonick, a resident fellow at Yale University's Information Society Project, wrote in an email.

The perception that Nintendo was abandoning an embattled employee angered some of its business partners. Brandon Sheffield, director of Oakland-based Necrosoft Games, said his company had cancelled a game it was developing for Nintendo's Wii U console to protest the console maker's firing of Rapp. Sheffield said he wanted to show support for women who had been harassed by trolls.

MidBoss, another developer, said they were halting plans with Nintendo—but then reversed course.

If Nintendo did fire Rapp because of uncomfortable things she had said in the past, it almost certainly had a legal right to do so, according to Marcia McCormick, director of the William C. Wefel Center for Employment Law at Saint Louis University. "In the private sector, especially, there's no real autonomy protection or speech protection for employees," she said.

If nothing else, Nintendo's move is another reminder of how vulnerable people are in the age of Internet outrage—and how that is much more true for women. Carrie Goldberg, a board member at the Cyber Civil Rights Initiative, said that a company acquiescing to a campaign of gender-based harassment could be considered sex discrimination. "It is clear that Ms. Rapp was the victim of tremendous cyber-harassment and threats, many of them gendered and sexually violent," she wrote in an email. "As a moral—and possibly legal issue—her employer has a heightened responsibility to protect her."