Ten months after the Loblaw takeover, we asked VP Darren Ratz what it's like being at the helm of HR for Canada's largest pharmacy chain.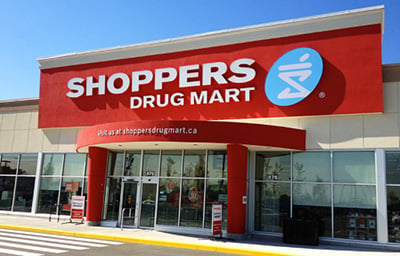 The Canadian institution that is Shoppers Drug Mart was recently recognized – again – as one of North America's most engaged workplaces. After more than 50 years of continued success, the company shows no signs of slowing down.

Here, HRM Online asked VP Darren Ratz about exciting new projects, employee engagement and what it's like being at the helm of HR for Canada's largest pharmacy chain.

Are there any new HR projects underway, or in the pipeline, at Shoppers Drug Mart?

We actually have quite a few new projects – the one that I would say is most exciting from an HR perspective is how we combine some of our resources as part of the Loblaw family of companies to allow us to achieve incremental gains specifically in our talent centre of expertise.

By leveraging resources we expect we can improve our support around career opportunities, leadership development and succession planning.

In your opinion, what is the most important thing an HR professional can do to improve workforce engagement?

I think from an HR perspective a really large part of our job is supporting our people managers in their jobs as leaders – to be there as positive role models for desired actions and behaviours, and to provide guidance and support for them while they build their specific engagement plans.

As an HR department we can't own their engagement plans so we need to be there to support them and ensure that they're building the best plans possible that will result in the most positive outcomes.

Is Shoppers Drug Mart implementing anything specific that improves engagement?

Through our engagement survey we get rich and robust feedback – then we take that and look for actionable and impactful items. In the past 18-24 months there was a big focus on communication and on resources and tools.
Through that feedback we've gone out and implemented a Google platform within our organization and provided more mobile access to tools like email, cloud storage and Google chat. We've also built a new corporate cloud-based intranet through which we communicate with our employees.

Are there any specific goals you are working towards in the near future?

The major goal that we are focused on right now, having less than 12 months under our belt operating as a separate and distinct division in the Loblaw family of companies, is to continue driving and delivering our HR directives in the new operating environment.

What has been the most challenging situation of your career so far? How did you overcome that?

My transition where I was actually moving from operations based role focused on execution, implementation and delivery of results to be in a business function that really enables a lot of these actions.

There was a lot of feedback that was provided to me from my coach at the time as well as my team. It allowed me to adjust some of the ways I provided leadership in different areas of the business – I recognized the need and importance to address your management style to suit each situation. I didn't recognize that initially but through the feedback I was able to adapt my leadership style and become successful in that area.

What has been your greatest achievement in HR and how did you accomplish it?

In our environment with Shoppers Drug Mart, we operate within a franchise model where we have associate owners of our stores and I'm most proud of the fact that we were able to work with our associates to implement an engagement survey for their own employees.

We've been able to work with them proactively for the past five years where we've seen numerous increases in engagement within their stores.

This has been a critical part I believe to the success of our Shoppers Drug Mart franchise network and the results that we deliver because we believe that when our Associate-Owners have a group of highly engaged employees that we will deliver better results.

The fact that we've been able to support an enable our associate owners to continue to focus and improve these results each year is a great reward – knowing that they have a highly engaged team in each one of their stores and our HR team helped enable this is extremely rewarding.

If there was anything you could change about the HR industry – what would it be?

Sometimes we're viewed as a bit of a police or the watchdog of the company and that we sometimes slow the business down. I want to see HR recognized as the enabler that drives and supports better business results in a quick and more effective manner.

Do you think there will be any major changes to the industry in the next five years?

HR will continue to gain more credibility as a business enabler and will continue to get a seat at executive and strategic enterprise meetings. HR will be viewed as a critical function to allow businesses to achieve and accomplish their objectives while delivering optimal results.