A new study has shed light on the link between cardio exercise and brain structure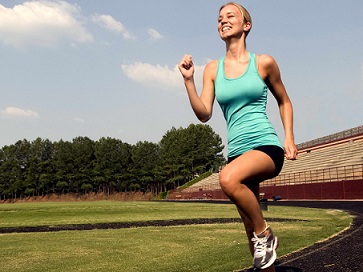 The simple act of running has been found to increase the neuron reserves in the area of the brain responsible for learning, according to a new study.

Another interesting result was that cardio exercises like running increased activity in the hippocampus much more effectively than resistance training or high intensity training (HIT).

The study was published in the Journal of Physiology: London, and carried out by the Department of Psychology and the Department of Biology of Physical Activity at the University of Jyväskylä in Finland.

In particular, aerobic exercise such as running can have positive effects on brain structure and function, said the lead researcher professor Heikki Kainulainen.

The hippocampus is a brain structure that's important in learning, Kainulainen added.

"It has been unclear whether high-intensity interval training, referring to alternating short bouts of very intense anaerobic exercise with recovery periods, or anaerobic resistance training has similar effects on hippocampal neurogenesis in adulthood," said Kainulainen.

The study involved looking at the behaviour of rats who partook in running, resistance training and HIT. The exercise training period ran from six to eight weeks.

The results found that the highest number of new hippocampal neurons was observed in rats that ran long distances.

For instance, rats that ran voluntarily on a running wheel had two or three times more new hippocampal neurons when the experiment was complete.

"The result is important because, according to previous research, the new hippocampal neurons produced as a result of neurogenesis are needed among other things for learning temporally and spatially complex tasks," added Kainulainen.

"It is possible that by promoting neurogenesis via sustained aerobic exercise, the neuron reserve of the hippocampus can be increased and thus also the preconditions for learning improved also in humans."