One legal expert offers four essential tips every HR professional should know before requesting a background check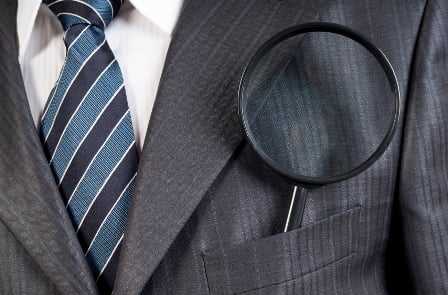 by Erin R. Mindoro
A written application and a face-to-face interview can offer hiring managers insight into a potential employee. However, other information beneficial to the hiring process might still be missing. Background checks are gaining popularity with HR Managers to get additional applicant information to help make informed hiring decisions.
While ordering a background check from a third party may seem like a simple task, there are many hurdles employers and human resource managers must first satisfy before they can lawfully request a background check. These requirements can protect employers and hiring managers from possible future lawsuits.
Recently, some businesses have been hit with major class action lawsuits for failing to comply with background check requirements. For example, Chuck E. Cheese recently settled a class action lawsuit for $1.75 million where potential employees claimed that the background check authorization was hidden among the application materials. Whole Foods also recently settled a class action (agreeing to pay about $800,000) where the employees claimed that the disclosure statement was not isolated and improperly included a liability waiver.
The Fair Credit Reporting Act outlines the federal requirements for obtaining and using consumer reports for potential (and current) employees. These requirements include:
1. Use One Stand Alone Form -- Make it Obvious
A background check disclosure must say the employer will do a background check that will be used to make an employment-related decision. The disclosure must be clear and conspicuous and cannot be buried within the application materials -- it must stand solely on its own so that the potential employee knows what they are signing.
2. Get Written Authorization.
The applicant must sign the authorization, acknowledging consent to the background check. To avoid any confusion, the authorization should be limited to just the information relating to the background check, and not reference any other acknowledgements that are included within the employment application.
3. Certify Compliance Before Viewing Report
The employer should confirm with the agency preparing the report that it has followed the Fair Credit Reporting Act's requirements, including obtaining the employees' permission for the report. The employer should also affirm that it will not use the information for any unlawful purposes, including discrimination.
4. Give Notice Regarding Adverse Actions
If the employer intends to use any part of the report's information adversely, he or she should give the employee a copy of the adverse report. The employer should also provide the employee with a notice of their rights under the Fair Credit Reporting Act -- which is available from the Federal Trade Commission. This notice will identify the agency's contact information and the employees' rights to dispute incorrect information in the report.
This is just a brief overview of the applicable requirements. Given the potential for liability, employers need to also comply with state requirements, which may offer even more protection for employees than the Fair Credit Reporting Act provides.
Erin R. Mindoro
is a partner with Berger Kahn, a law firm in Irvine, California. Her practice in employment law has placed her ahead of the challenges facing hiring managers including background checks, wage and hour and classification issues. With both a JD and MBA degree, Erin is dedicated in her work to the success of business owners and employers in her practice at Berger Kahn, where she is ranked among the top 50 up-and-coming attorneys in Southern California by Super Lawyers magazine.
LinkedIn: https://www.linkedin.com/in/erinmindoro
More like this:
Should HRD have resigned over solicitation charge?
Are your annoying employees actually CIA spies?
Post-graduate study: To fund or not to fund?