We hear the cases for and against "servant" style leadership, and why it might not matter that much to your organization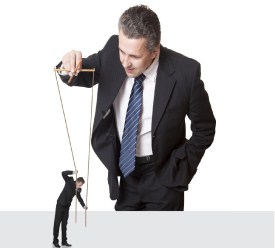 Servant leadership: many HR leaders continue to shout its praises, including Johnson & Johnson CHRO Peter Fasolo, who implements the concept in his own company by listening.

"What I try to do first and foremost is demonstrate that I care enough about the people I'm working with before trying to impart any knowledge," he said. "People want to know that you care about what they're trying to do. I try to take complex issues and simplify them."

But no matter how much you believe in servant leadership techniques, it may not be affecting your behavior, a study in the Journal of Leadership & Organizational Studies shows.

A team of behavioral scientists from California State University surveyed 75 government supervisors to measure their emotional intelligence and leadership style, in particular their self-reported adherence to servant leadership.

Made popular by management author Robert Greenleaf in the 1970s, the concept of servant leadership is a softer answer to top-down hierarchies, instead valuing community and empathy as techniques of persuasion.

Those who scored highly on emotional intelligence factors also reported themselves as higher on key elements of servant leadership, such as valuing followers' interests above their own and demonstrating empathy. However, when their subordinates were surveyed, the results showed no correlation between a supervisor's belief in servant leadership and their staffers' perceptions of their leadership.

According to the scientists, the results show that "…for the most part, emotional intelligence is a predictor of a leader's efforts to lead with a servant-leader ideology, but not the leader's actual servant-leader behaviors."

Key HR Takeaway
Whatever leadership style you adhere to, remember that if your behavior does not align with your belief, it doesn't make a difference for your subordinates.