If your team has a few working fathers on side then it's time to take notice of one new study.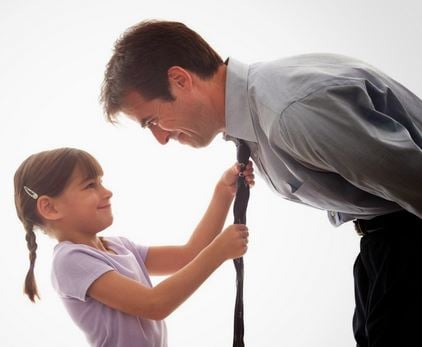 If you're keen to improve employee retention then learn to be flexible with your team's working fathers - it could have a major impact on morale, according to one new study.
Almost 1,000 fathers working in white-collar roles were surveyed by researchers at Northeastern University and the results suggest dads who see their kids on a daily basis are more satisfied with their jobs and less likely to resign.
The study's authors say companies should abandon outdated gender norms and better accommodate the needs of working fathers if they want to improve employee retention.
"Instead of promoting ideals based on outdated gender norms, firms need to recognize fatherhood as a serious and time-consuming activity," says co-author of the study and management professor Jamie Ladge.
Ladge suggest offering support through formal flex programs and by encouraging supervisors to help fathers in their efforts to fulfil family commitments.
In the UK, all workers have the right to request flexible working hours and, if it's reasonably within their employer's ability to meet such a request, they're obliged to do so. While the law doesn't distinguish between parents and non-parents, it's of particular merit to those with children to consider.
Working Families' chief executive Sarah Jackson said too many employers still assume the mother is the main carer. "The male employee, focused full-time on his work, is becoming a museum-piece," she says. "Tomorrow's workers, male and female, will expect time and space for their family lives and responsibilities alongside their work."
We'd love to hear what you're doing to support your parental workers. Get in touch at
[email protected]
.
More like this:
You need to see this Google manager's response to a leave request
2015 – the year of employee burn-out?
Thanks, but no thanks, say Canadian women at work