Your employees in these sectors are going to need dedicated support to manage their mental health, or so it seems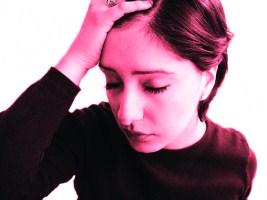 As the economy continues to even itself out, work stress levels are manageable for most, with just 11% of US private-sector workers reporting feeling highly stressed in their current jobs. But some industries stand out as being particularly harmful to the mental health of staffers, according to a new CareerBuilder survey.
Health care 17%
Time and again, health comes out on top as the most stressful area for workers. According to ComPsych, a tele-psychology provider, health workers also top the list for the highest proportion of partner/relationship issues, comprising 21% of all callers. It's no surprise, then, that last year 45% of these employees planned to look for a new job by 2015.
Leisure & hospitality 15%
Fortunately for HR managers, hospitality workers may be able to have their stress eased by a well-trained line manager. A Pennsylvania State University study found that employees reported a much higher number of stresses related to colleagues rather than clients.
Professional & business services 12%
Across the board, employees ranked inadequate staffing as the number one source of stress, followed by low wages, a Towers Watson report revealed last year. Meanwhile, employers rank poor work-life balance as number one, and low wages is number nine on the list of things they think make staff stressed. Solve that communication disconnect in your company and you can beat the rest of the business services with their above-average stress levels.
Retail 12%
According to ComPsych, retail workers were most likely to call in for depression or mood disorders, and the Integrated Benefits Institute says three quarters of retail employees suffer from at least one chronic condition. Meanwhile, only 26% of those employees are getting treatment for the conditions, so it's no surprise that their health is affecting the way they perceive their jobs.
Financial services 12%
Finance workers are also particularly vulnerable to depression or mood disorders, it seems, coming second to retail in ComPsych calls. It's likely due to poor work-life balance, since
40% of bankers work more than 70 hours a week
. However, HR departments in major Wall Street banks are trying to combat this by issuing memos to emphasize that bankers are expected to take some weekends off and use all of their vacation days.
Manufacturing 10%
Because manufacturing relies heavily on the health of the economy, it's likely that the lower than average stress levels can be attributed to factors out of HR's control. However, be aware that workplace injuries in manufacturing are still a concern, and that unreported injuries tend to increase when perceived job security is low, according to a study from Washington State University.
IT 9%
With the average tech salary up nearly 30% in the past decade, and 65% of tech workers confident they can find new positions (Dice, 2014), it's no wonder that these workers are able to deal with the pressures of their positions.
You might also like:
10 deadliest jobs in the USA…revealed
Employee morale: a matter of playing cards right
Even the lottery won't make some workers quit